Discover The 2-in-1 Cloud Based Facebook Software That Reveals The Secret "Relevance" Score That No One

Talks About…
Live Demo Reveals How You Can Instantly Craft A "Perfect Message" And Master the Art of
Relevance Score!
100% Cloud & Web Based – Nothing to Install
Eliminate The Guesswork of Facebook Advertising
Extract the EXACT Ad & Landing Page for Your Competitor
Stop WASTING Money On Advertising That Doesn't Work
Lower Your Ad Costs and Increase Your Profits
100% Facebook Compliant
One Time Cost! No On Going Fees..No Rebills..No Annual Fees
Includes Step by Step Training!
Typical Way vs The Dark Post Engine Way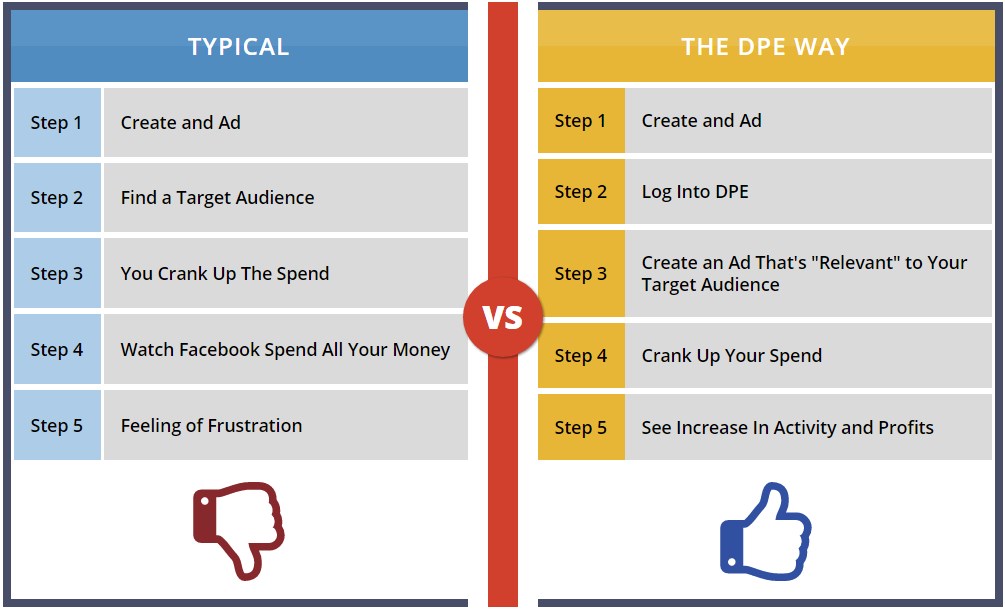 ELIMINATE THE GUESSWORK OF FACEBOOK ADVERTISING
---
What is Relevance Score and Why Does It Matter?
Facebook Says: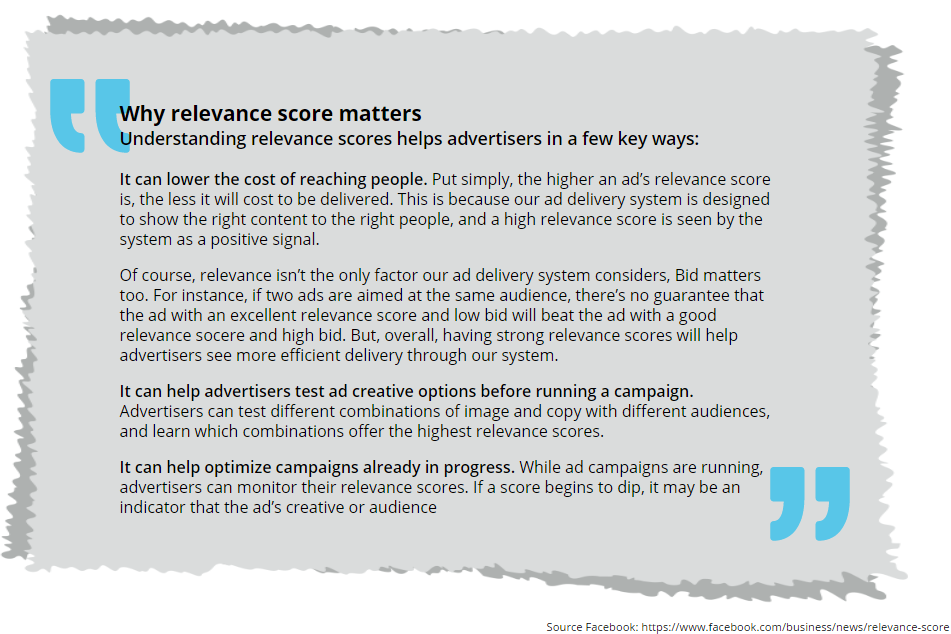 Now in Simple English…
In early 2015, Facebook introduced this thing called "Relevance score" and it's
completely changed how Facebook decides to spend your money.
It works on scale of
1 to 10…
The higher the score…the less you pay and the more profit you can make.
IF you want to profit from Facebook ad, you MUST master the art of Relevance Score
INTRODUCING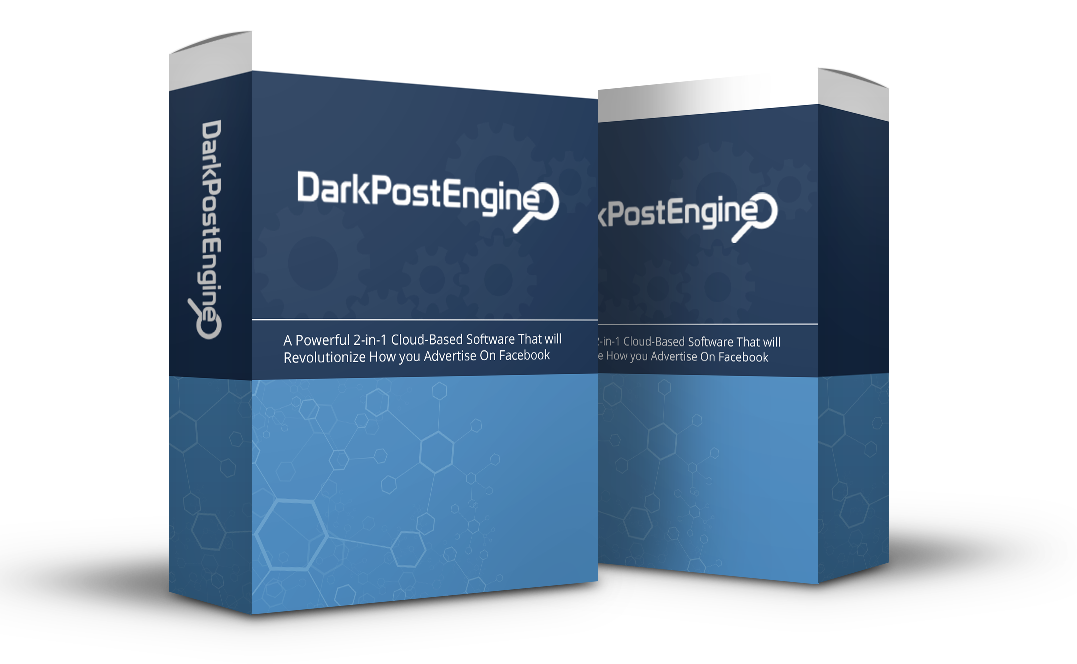 The 2-in-1 Cloud-Based Software That Will Help You Master The Art of Relevance Score!
Engine #1: Top Post Engine
Top Post Engine will instantly help you craft the perfect ad message and master the art of relevance score.
Simply enter the Facebook Page that you're targeting for your ads to and it will extract all the posts within this Facebook Page to showcase the highest engaging posts from the last 30 days, 90 days and even 180 days!
And by looking at the top engaging posts, you can then mimic a similar message for your ad to this target audience!
This will completely eliminate your guesswork and allow you to speak to your audience in the way they WILL react…
And the best part? You're almost guaranteed to have a high relevance score because you eliminated the guess work, you're now able to cater your ad to "speak" to the audience.
And remember, the higher your relevance score is, the less money you pay and it dramatically increases the chances of profiting with the ad.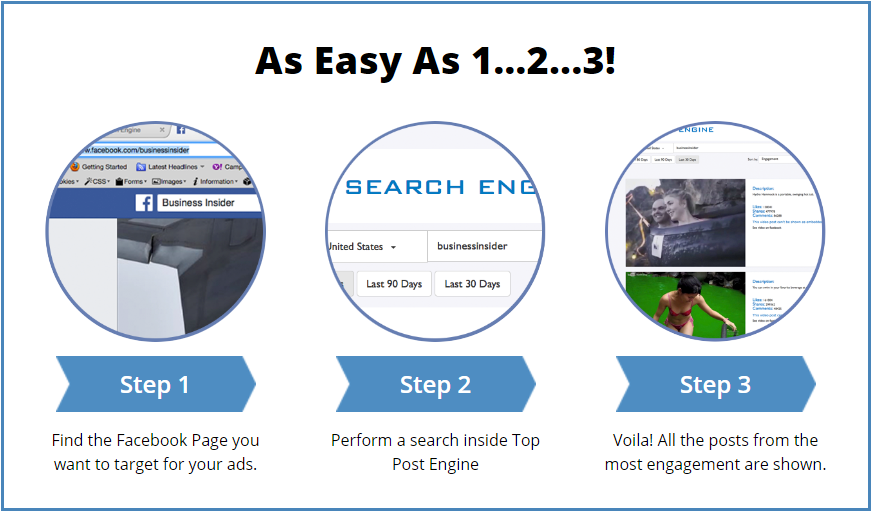 Engine #2: Ad Post Engine
Ad Post Engine will extract the exact message, image and even the landing page that the advertisers are using for their successful campaign.
Best part, you can actually see what these advertisers are testing so you only follow what's working to prevent yourself from losing money.
Follow These Simple 3 Steps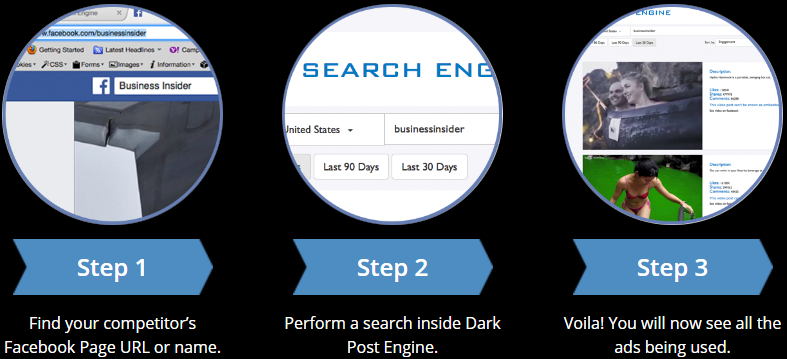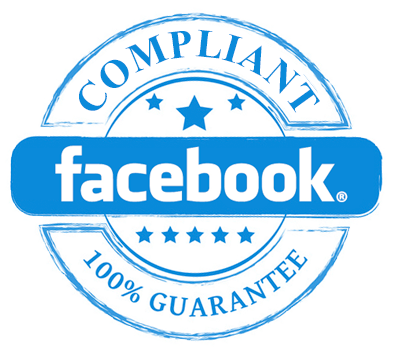 We followed their strict guidelines to ensure this is the best software in the industry to help Facebook advertisers like you to succeed online. With the combination of Top Post Engine and Ad Post Engine, you're chances of succeeding on Facebook increases exponentionally.
So the final and last question is probably…how much is this going to cost you…
Well…many industry-leading online marketers have told me this software is easily $197 a month.
As you probably saw, the tool is powerful and it's not just one. but two software tools that will dramatically increase your chances of profiting and lower your ad costs. But I'm not going to charge you $197 a month.. as that doesn't allow everyone to get their hands on the tool.
Instead, I'm going to let you save $150 of that for your next ad.. and ask you for a one time investment of just $47 today.
No monthly subscription, no hidden fees and you get FULL access!
Just click the add to cart button below and get your copy today.
That small and tiny investment of $47 is nothing considering how you'll be able to cut your ad costs enough to have it pay for itself.
But…here's my warning, I cannot keep this price up for too long as it has cost us tens of thousands of dollars just to create this and not to mention to maintain it!
So..today, you can grab your copy of Dark Post Engine for just $47!
ACT NOW – Exclusive

$549

Bonus!
To celebrate the public release of Dark Post Engine, we want to give you TWO super exciting BONUSES! For your one time investment of JUST $47, we're going to throw in some massive value bonuses. Check these out below.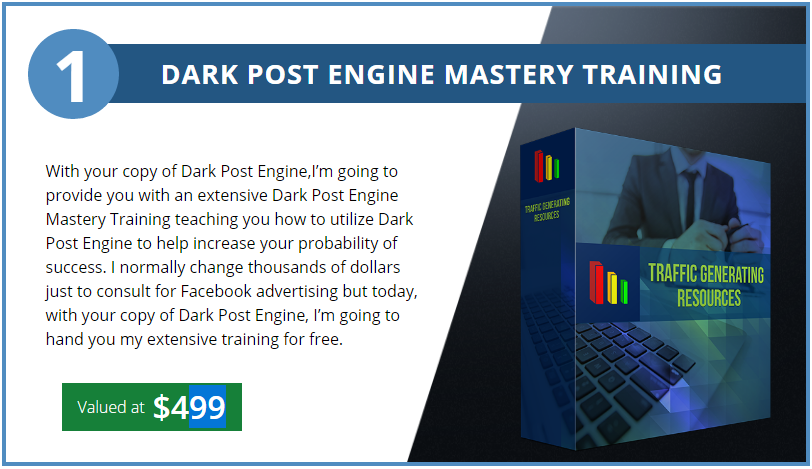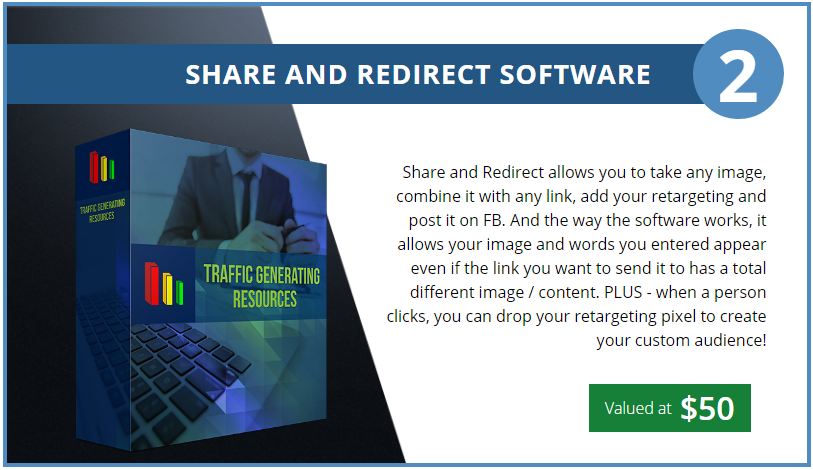 Everything You Need – You Get it Right Now for Just $47!
But remember, this is a special release pricing. Act Now, Get Dark Post Engine 2 in 1 Software Pack PLUS The Two Exclusive Bonuses Now!
Exclusive Bonus #1
Facebook Live Authority Gold Videos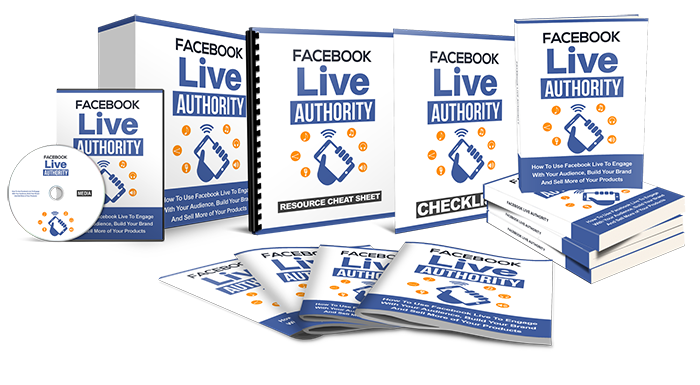 Exclusive Bonus #2
Free & Powerful Graphics Tools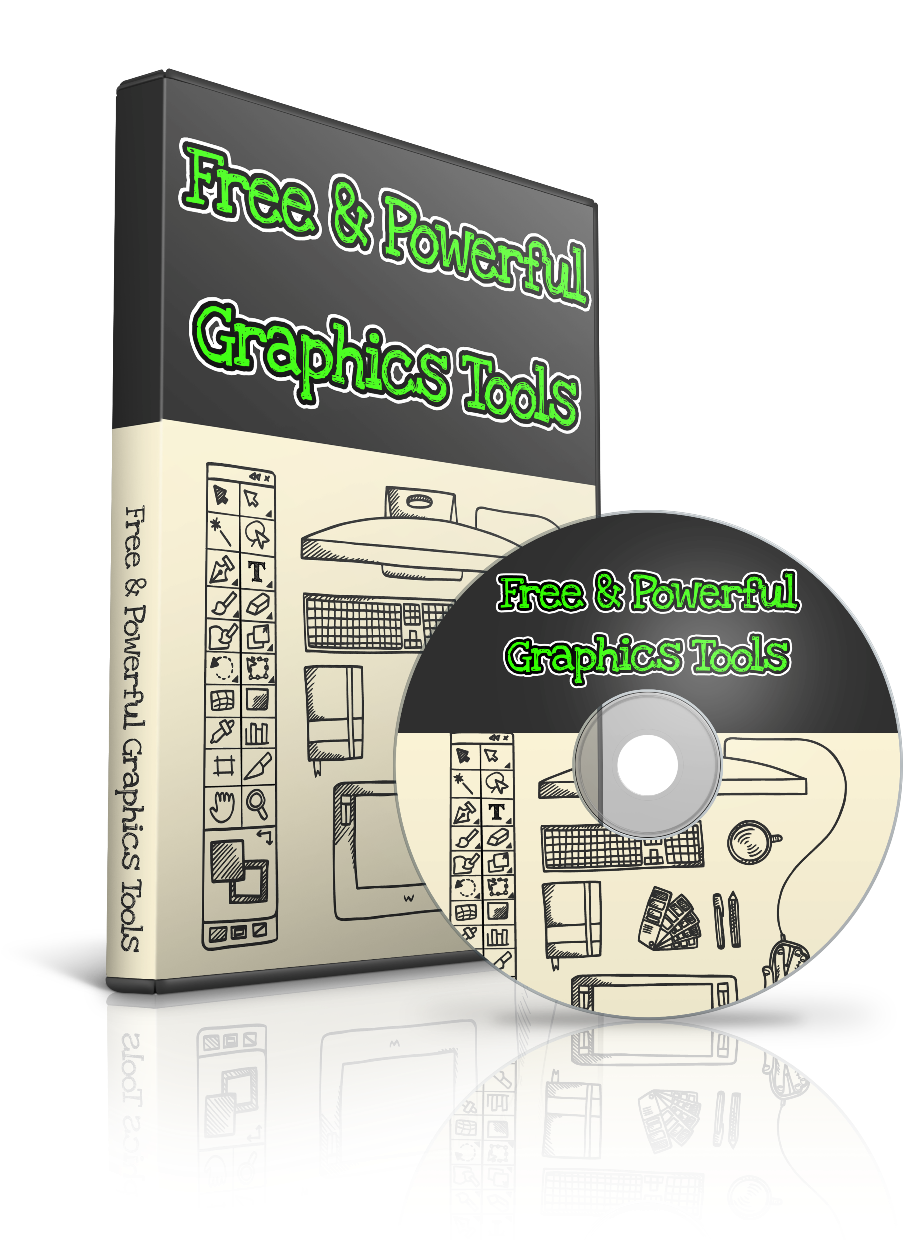 Exclusive Bonus #3
Internet Marketing Tools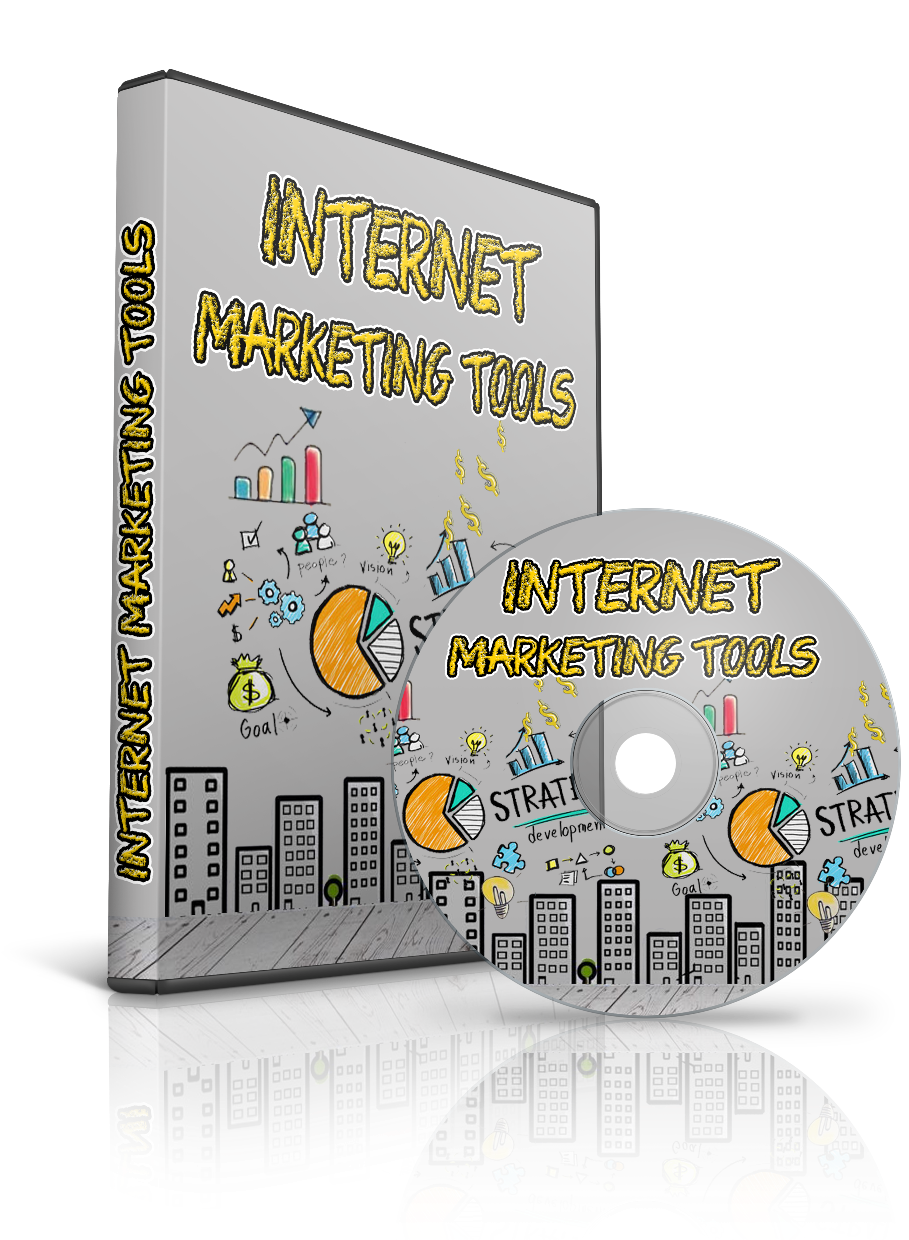 Exclusive Bonus #4
FB Mastermind Continuity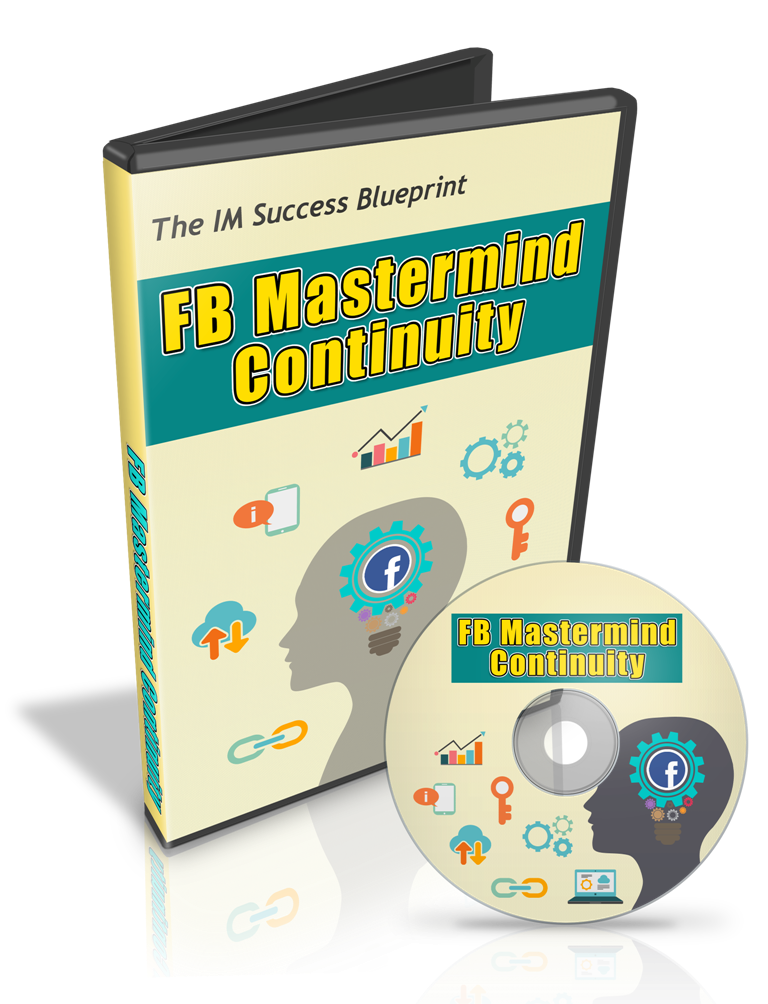 You'll Get The Following Early Bird Bonuses
If You Purchase Dark Post Engine Today!
Early Bird Bonus #1
Social Media Domination
Create a consistent and engaging brand across social media
Set up tools to automate a lot of the work and save you time
Create synergy between your social media channels to drive more traffic and grow faster
Use growth hacking to get even more traffic to your accounts
Run competitions and other events to get more traffic
Leverage events and competitions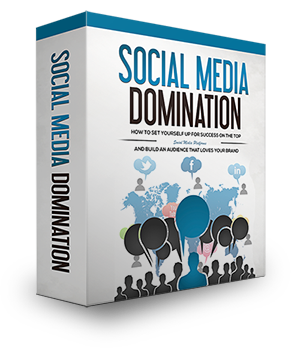 Early Bird Bonus #2
Pinterest Marketing Excellence
Examples that REVEAL exactly how some of the world's biggest brands are using Pinterest to generate traffic and sales with no investment in paid traffic… You'll be able to do exactly the same thing whether your business is just starting up or already established.
How to maximize the power of Pinterest by using it with other social media outlets, email, and more…
The power of boards and how to use them to target and sell virtually ANYTHING!
How to profit within days or even hours in some cases… NOT weeks or months!
How you can see what's working and what's not without putting in a lot of effort and time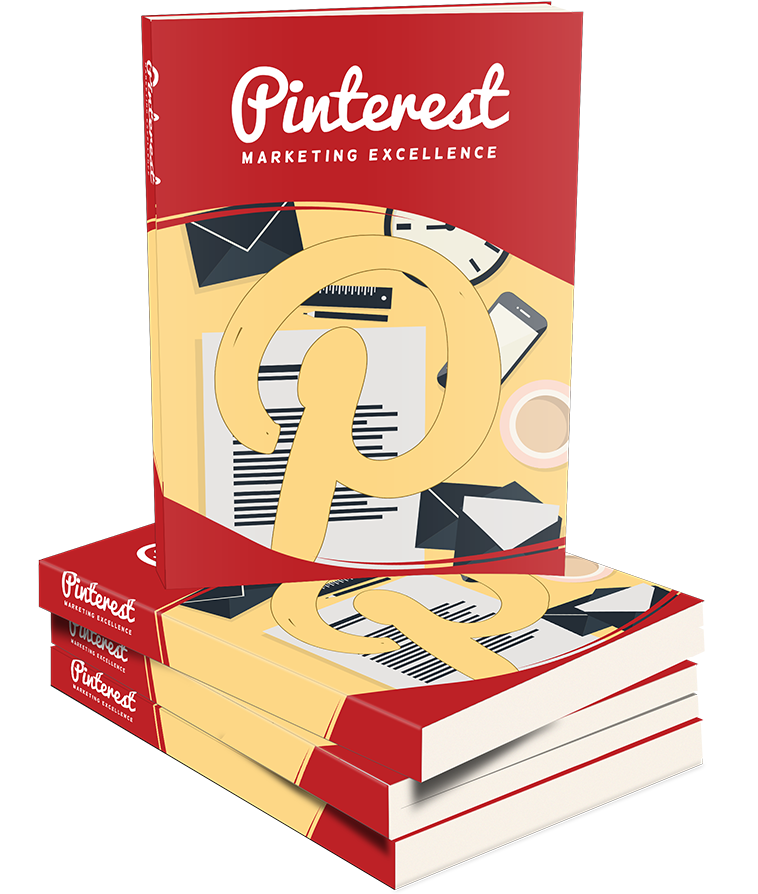 Early Bird Bonus #3
Pinterest Power
What Pinterest is and how to use it
A detailed profile of the Pinterest audience & what types of posts succeed on Pinterest
The most popular niches & the POWERFUL tactics that are PROVEN to work
How to market effectively on Pinterest and grow exponentially
How YOU can automate Pinterest promotion and focus on other things!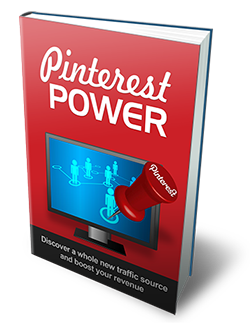 Early Bird Bonus #4
Sentinel AEWS (Advanced early warning system)
($97 Value)
Sentinel AEWS (Advanced early warning system) is an online SAAS tool that monitors your websites 24/7 for site downtime, malicious code, blacklisting and much more. If it detects an issue you are automatically emailed with the details of the problem. Never released to the public and soon to be retailed for $97! At a time where sites are being hacked far too frequently this is a very useful tool to keep you informed and your sites protected.

Early Bird Bonus #5
Side Stripe Plugin
Add images for visual interest and better conversions.
Style text to match–or contrast–your site content.
Add a background image for instant appeal.
Adjust the tab placement location and color to find the right combination for your readers.
Create individual side stripes for important pages or posts to add custom calls to action right where you need them.
Change the tab icon to help eliminate those blind spots readers develop over time.
And so much more…
Early Bird Bonus #6
WP Image Plus
"Easily Tap Into More Than 1,000,000 Copyright-Free, High-Quality Images Straight From The Admin Area Of Your WordPress Blog So That You'll Never Have To Worry About Paying For Images Again!"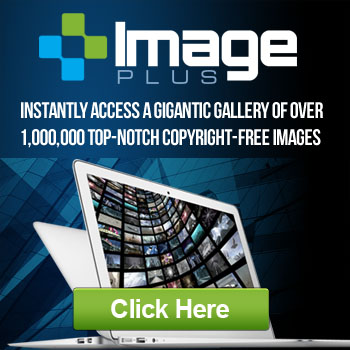 To get immediate access to your bonuses check in your JVzoo confirmation area. If you can't see your bonuses please forward your receipt to [email protected] and we will respond to you there