ATTENTION : Business Owners, Blogges & Marketers…
Its the time to let your
customers do the Marketing for your Business!
And this Plugin will show it off with this automated system.
54% of the customers prefer to look for online reviews before buying a service or product.
People tend to trust more on reviews than branded content.
Good reviews builds trust in the market.
Referral content to tends to convert better than brand's other marketing efforts.
Reviews create credibility to the brand.
94% of customers read online reviews
More than 50 percent look at reviews, while only 34 percent are focused on deals.
76% of consumers said that they were willing to pay more for a service or product with higher review scores.
Time to show all the latest reviews right on your site directly from Google and Facebook.
Hassle-free add and subtract reviews, right from the dashboard.
Using
SocialProofs
is Easy
Trust Building is now as easy as 1-2-3!
More Trust! More Sales! More LOVE
One-Click Installation
Install the plugin easily on your WordPress site and begin fan-base building.
Powerful Engagement
Engage any visitor by showcasing great testimonials from your customers directly from Google and Facebook.
Instant Trust-Building
Testimonials are the new word-of-mouth making your business look more credible and responsible.
More Results
Results are reflected suddenly due to a human-like approach of the plugin.
Browser Friendly
Plugin's Visual Interface is designed to be compatible with a wide number of browsers and technologies.
Customizable
Didn't liked that 1-star review?Remove it from the testimonial series on your website.
Before making a buying decision.
What's the one thing you never
forget to search for?
TESTIMONIALS!
Your Potential Customers
are NO DIFFERENT!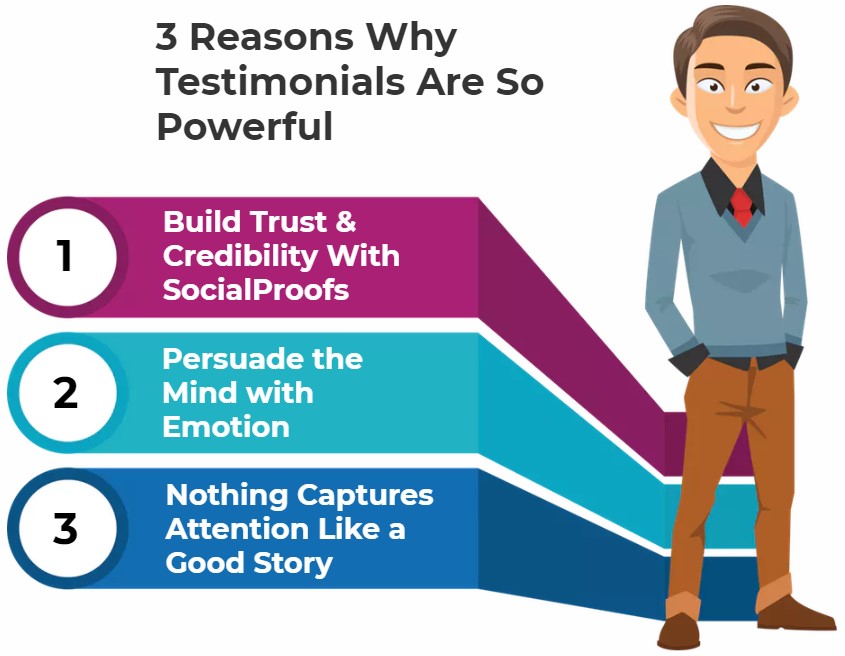 Even you're 100% sure about the quality of your product or service, but your potential customer still be a bit skeptical about it.
Question arise like:
"Does this product even work? Or is am I going to loose my money on it?"
"Is other customers are happy with it?"
"Is it worth investing upon?"
Testimonials allow your previous customers and clients to step up and share their thoughts about your business or service that fill the minds of your prospective buyers for you.
Your potential prospect's minds are put at ease, knowing that other customers have been happy and satisfied after doing business with you.
With SocialProofs, comes endless opportunities for every business. Its Important to celebrate the presence of those who are actually happy when they see you succeed…
AND your Happy Customers are one of them!
Introducing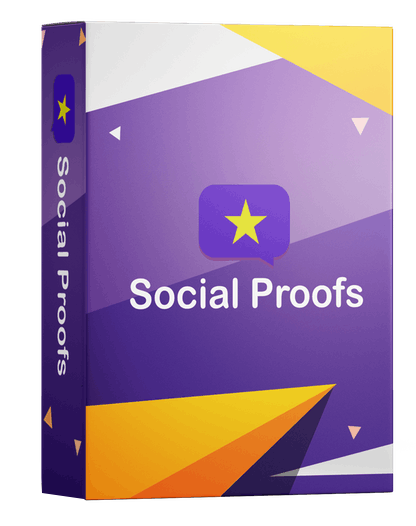 SocialProof is a WordPress plugin that empowers portfolios of Local Businesses, Consultants and Online Marketers. The powerful plugin boosts the conversion rate via gaining trust of the visitors by showcasing influencive testimonials and reviews directly fetched from Google and Facebook.
Take Advantage Of These Bonuses
When You Take Action Today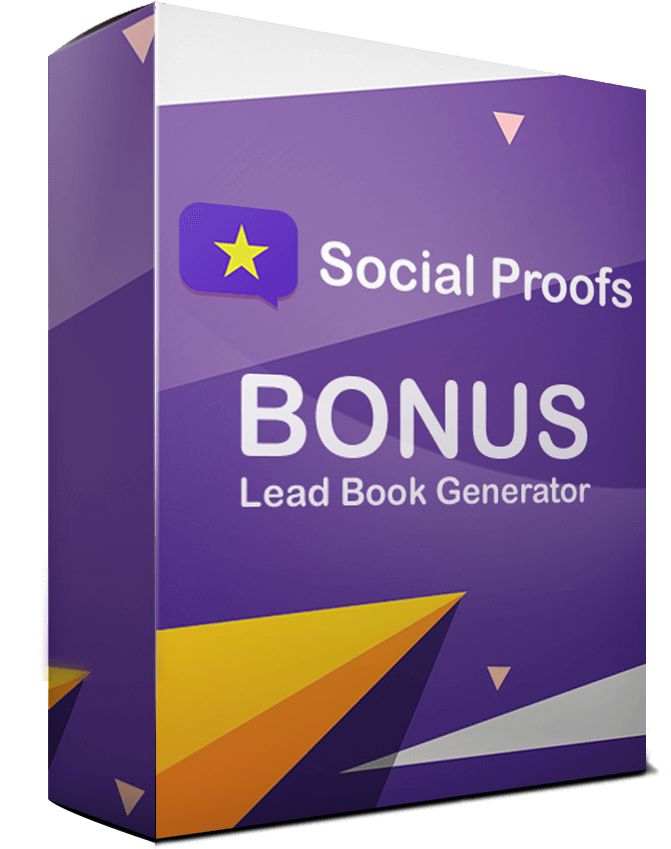 Bonus #1
Lead Book Generator
With this powerful plugin, you can easily integrate Facebook Lead Ads with your autoresponder and have your leads added to your mailing list automatically!
Here is what it can do:
Connection to unlimited lists – perfect for offering multiple opt-in incentives from your Facebook page
Simple set up through WordPress so there's no additional software to purchase or navigate.
No costly month-to-month charges so you can run all the campaigns you like without incurring additional fees!
Fully-illustrated, step-by-step user guide and video demo makes it easy to start generating leads from Facebook and adding them to your list!
Capture new subscribers right where they spend the most time, while ensuring you are getting QUALITY leads with REAL email addresses!
And much, much more!
Bonus #2
Motivating Your Way To Success
Discover The Six Simple Steps To Motivating Your Way To Success! You'll Find Out The Tips, Techniques And Exact Steps To Take To Finally Get The Results You Deserve!
Many of the greatest minds of any generation have spent all the time they have left after their achievements desperately pursuing the keys to success. Having achieved such great things, they now sought to share the secret of their successes with the world.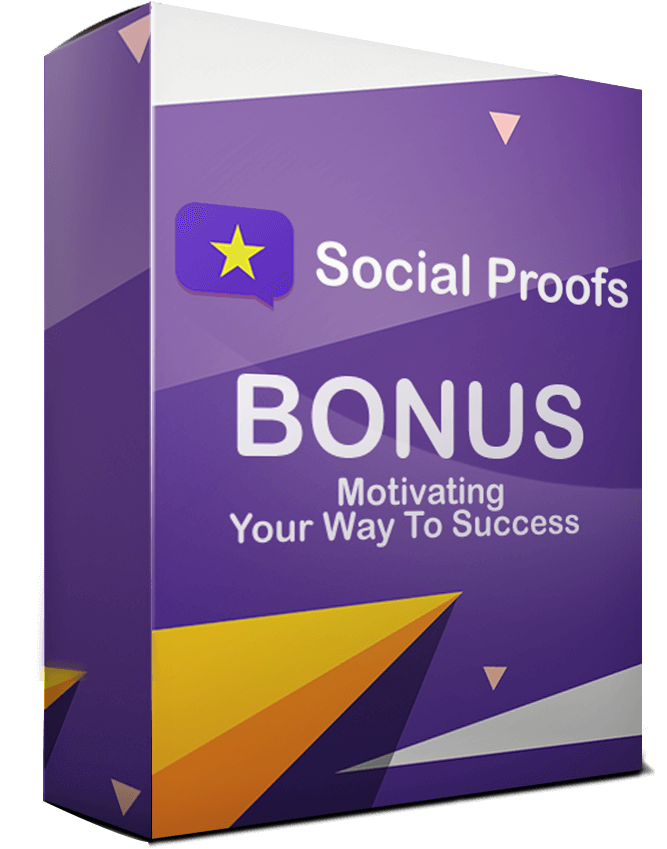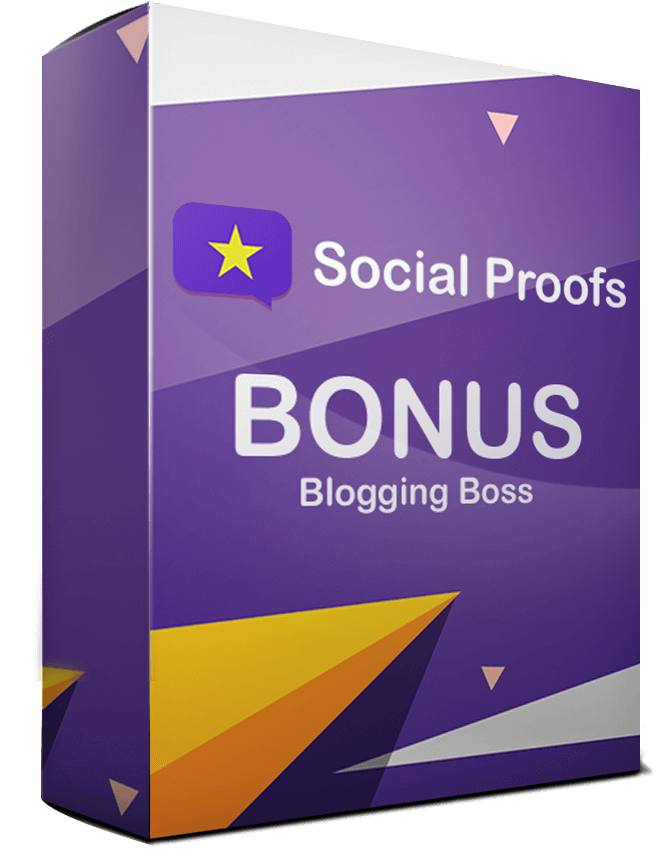 Bonus #3
Blogging Boss
Creating engaging content is only the first step in building a website that will generate ongoing profit, but there's far more to profitable blogging than that.
Content is the foundation of your business and while it's certainly one of the most important components in constructing a website that will rank high in the search engines and attract visitors, if you really want to make money in the world of blogging, you need to learn the insider strategies to generating targeted traffic that will result in ongoing revenue.
With this report you will get handful of powerful traffic generating techniques to jumpstart your blog's traffic while setting you up for long-term success.
Bonus #4
70 Professional Popup Images
You get 70 Super High Quality PROFESSIONAL popup images that we have created and we're going to give you them ALL, complete with PSD source files, so you can edit them until your heart's content!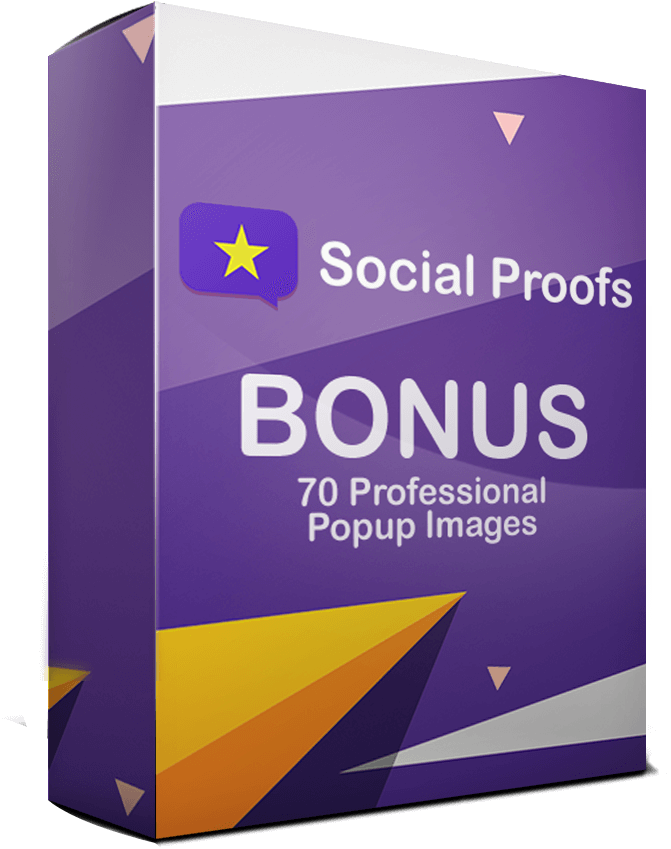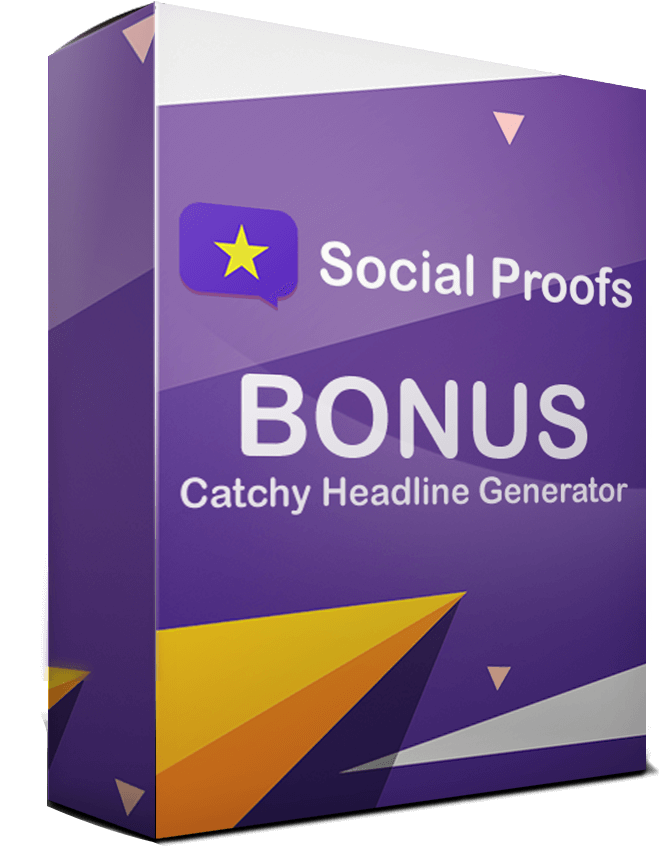 Bonus #5
Catchy Headline Generator
Generate Catchy, Attention Grabbing, Profit-Producing Headlines in 9 Seconds or less.
Bonus #6
Snapchat For Entrepreneurs
Discover How To Use Snapchat In Your Marketing To Get More Attention, Generate More Leads and Make More Sales! These Tips Will Help You To Improve Your Social Media Marketing And Show You How To Better Connect With Your Customers!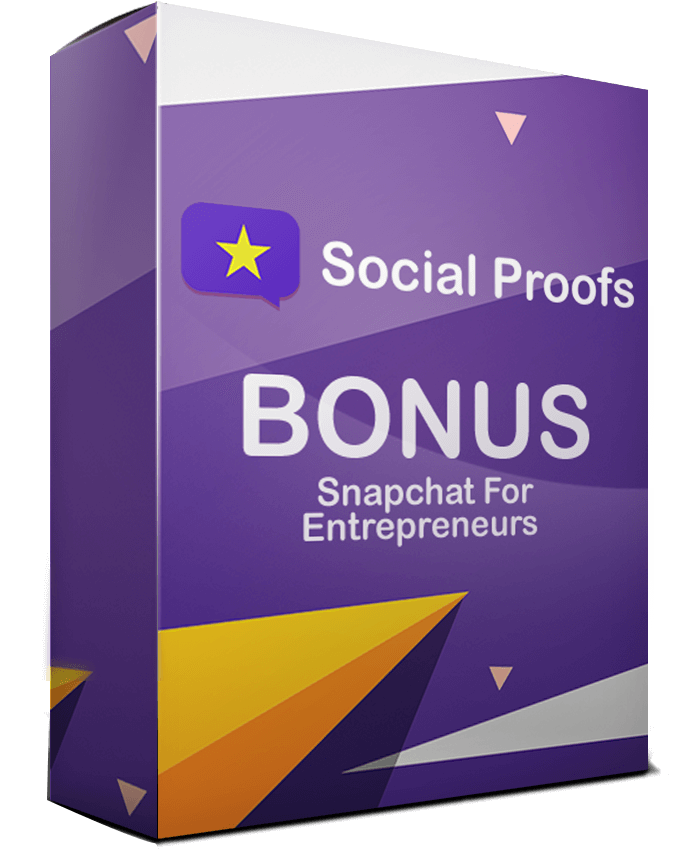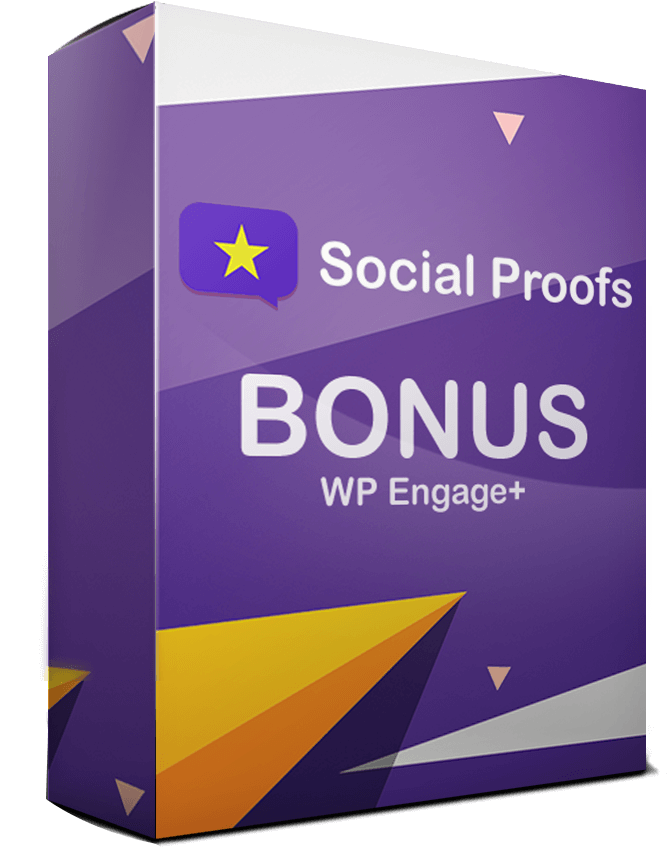 Bonus #7
WP Engage+
Here's A Dead-Easy Way To Create Engaging Polls And To Survey Your Visitors Which Will Allow You To Clearly Understand What Their Opinion Of Your Site Is… So That You Can Start Increasing Commissions, Subscribers, And Your Profits!
Bonus #8
Lead Filter WP Plugin
This powerful new plugin lets you quickly and easily create interactive popups that allow your visitors to indicate if they approve or disagree with a statement or answer yes or now to a question.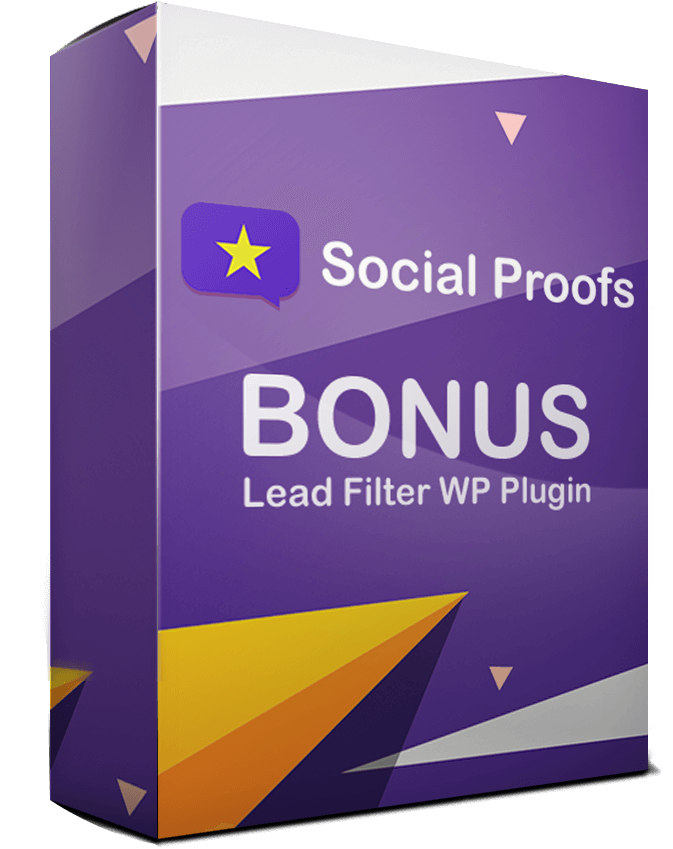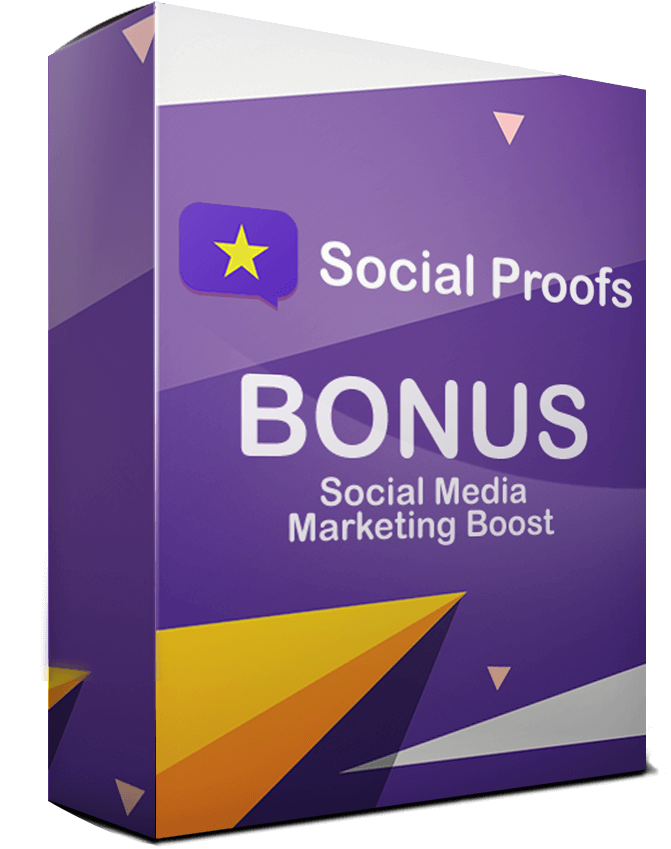 Bonus #9
Social Media Marketing Boost
Discover 100 Powerful Social Media Marketing Tips That Will Boost Your Following, Gain Authority And Increase Engagement On Social Media! Keep This Handy Guide Handy! There Are 100 Tips, Ways and Techniques You Can Look Over Whenever You Need a Boost in Social Media!
Bonus #10
ScrollTabs WordPress Plugin
ScrollTabs easily creates new WordPress plugins with iframed content!