It Takes Less Than 2 minutes To Leapfrog Your Competition & Follow ONLY Your
Hottest Prospects Around The Internet With Sniper Like Precision.
Immediately Boost Your ROI & Save Thousands
In Ad Spend Exploiting a Loophole Within
Facebook's Retargeting System…
Thousands Of Businesses Are Paying Facebook To Show Ads To Accidental & Uninterested Audiences

It's said that in order to get someone to buy from you they need to see your product on average 7 times.
‍
That's why retargeting is the BEST form of advertising.
‍
Retargeting follows your website visitors around the internet until they purchase from you.
This easily increases the amount of sales you make from your website.
The problem is:
Whenever you use retargeting over Facebook, Facebook forces you to advertise to all of your website visitors.
‍
So you pay Facebook to advertise to every visitor including accidental and uninterested visitors who came to your website once and left immediately.
‍
This leads to you paying significantly higher prices for retargeting website visitors, getting significantly lower clickthrough rates on your ads and it's more difficult to profit.
‍
The fact is: Businesses are unknowingly flushing millions of dollars down the drain every single day because they are advertising to people who will never buy from them.
Upgrade Your Retargeting With a Simple Line Of Code
Whenever you want to retarget website visitors over Facebook, you paste in a code from Facebook onto your website.
‍
This code is called a 'Facebook Pixel' and it triggers as soon as someone visits your website. It looks like this:


Facebook then adds that visitor to your 'retargeting list' inside of Facebook
‍
You (and every other Facebook advertiser) are then forced to advertise to 100% of your website visitors. You don't have a choice. You are stuck paying money to advertise to everyone. You are paying money to advertise to accidental and even uninterested website visitors.
‍
Why? Because Facebook prevents you from identifying your hottest prospects.You are always going to be paying to advertise to visitors who aren't interested in buying if you are using regular Facebook retargeting.
‍
The only way to solve this problem is by first identifying what level of interest your website visitors have before they are added to your Facebook retargeting list. This way you only advertise to visitors who are likely to buy.
Save Time, Money & Only Pay To
Advertise To Your Hottest Website
Visitors.

Using the latest technology you can now see exactly who is visiting your website, how long they stay, what website they have been referred from, the number of times they've visited your website, their geo-location, what device they are using and more.
‍
When a visitor who is interested in your product visits your website, you can use this information to flag them based on their behavior.
‍
You can use this behavior to set off a 'Virtual Trip Wire' that identifies hot prospects who visit your website that you want to 'retarget'.
Take Back Control With Retargeting 2.0

This behavioral 'trip wire' combined with retargeting is the most efficient way of advertising ever developed.
‍
Now you are back in control. Your visitors never get added to your retargeting list inside of Facebook unless they set off a 'trip wire' based on their behavior.
‍
You're only ever advertising to your hottest prospects.
‍
You never waste money advertising to them.
‍
Other 'Accidental or uninterested' visitors never get added to your retargeting campaigns.
Spend Less On Ads And Make More Money
Now because you are only advertising to the hottest prospects.
‍
You save money on ads. Facebook's algorithm identifies your ads as being of more interest to their users.
‍
Your ads are shown more frequently. Facebook sees a much higher amount of people are clicking on your ads.
‍
You achieve a higher ROI. You only ever spend money to reach prospects you've already identified as HOT prospects.
‍
In short: You Immediately eliminate the problem of paying money to Facebook to advertise to accidental & uninterested visitors inside of your retargeting campaigns.
Leap-frog your competition putting your
Retargeting campaign on
steroids.
Our solution to only tell Facebook about visitors we wanted to required a developer.
‍
So we asked our development team if they could find a way to do this.
‍
We told them about the 'loophole' within Facebook's retargeting system and how we wanted their help to exploit it.
‍
We wanted to make sure that Facebook would only know about our hottest visitors after setting off one of our virtual 'trip wires'.
‍
Saving time, money and immediately increasing our ROI.
And today I'm excited to announce that we built the solution.
For every $1 in we take $6.36 out
This solution is now so efficient that Facebook has no idea what we're doing but loves us because we achieve results that are 300% higher than regular Facebook retargeters.
‍
We're calling it: Retargeting 2.0…
‍
Today for the very first time I'm excited to announce that this software that we've developed for our internal Facebook advertising campaigns is now available to the public.
‍
So you never have to overpay for your Facebook advertising ever again.
Introducing: Retarget by AdSightPro — The Most efficient targeting system ever developed
Regular Retargeting:
Retarget by AdSightPro:
Works in 4 Easy Steps:

Within minutes you can transform your retargeting campaigns.
‍
With one line of code you can save thousands of dollars on your Facebook advertising
‍
With one software you can upgrade your Retargeting to 2.0 and generate a better ROI from every Facebook Retargeting campaign.
The Very Best Way To Target Your Visitors
That Has Ever Been Developed:
When you login to the software connect your Facebook account then choose your 'retargeting list'.
‍
When you add the code we provide you to your website you immediately benefit from our behavioural collection system.
‍
Automatically our software works behind the scenes completely 'in silence'.
‍
It automatically identifies who your visitor is, how long they stay on your website, whether they scroll or not, their language, device and more…
‍
…then it automatically sets 'trip wires' so when a prospect's activity triggers the 'trip wire' Facebook is sent their information and the visitor is immediately added to your retargeting list.
Get Free Access to these Incredible Bonuses with your purchase of Retarget by AdsightPro
You Also Get Access To These Exclusive Bonuses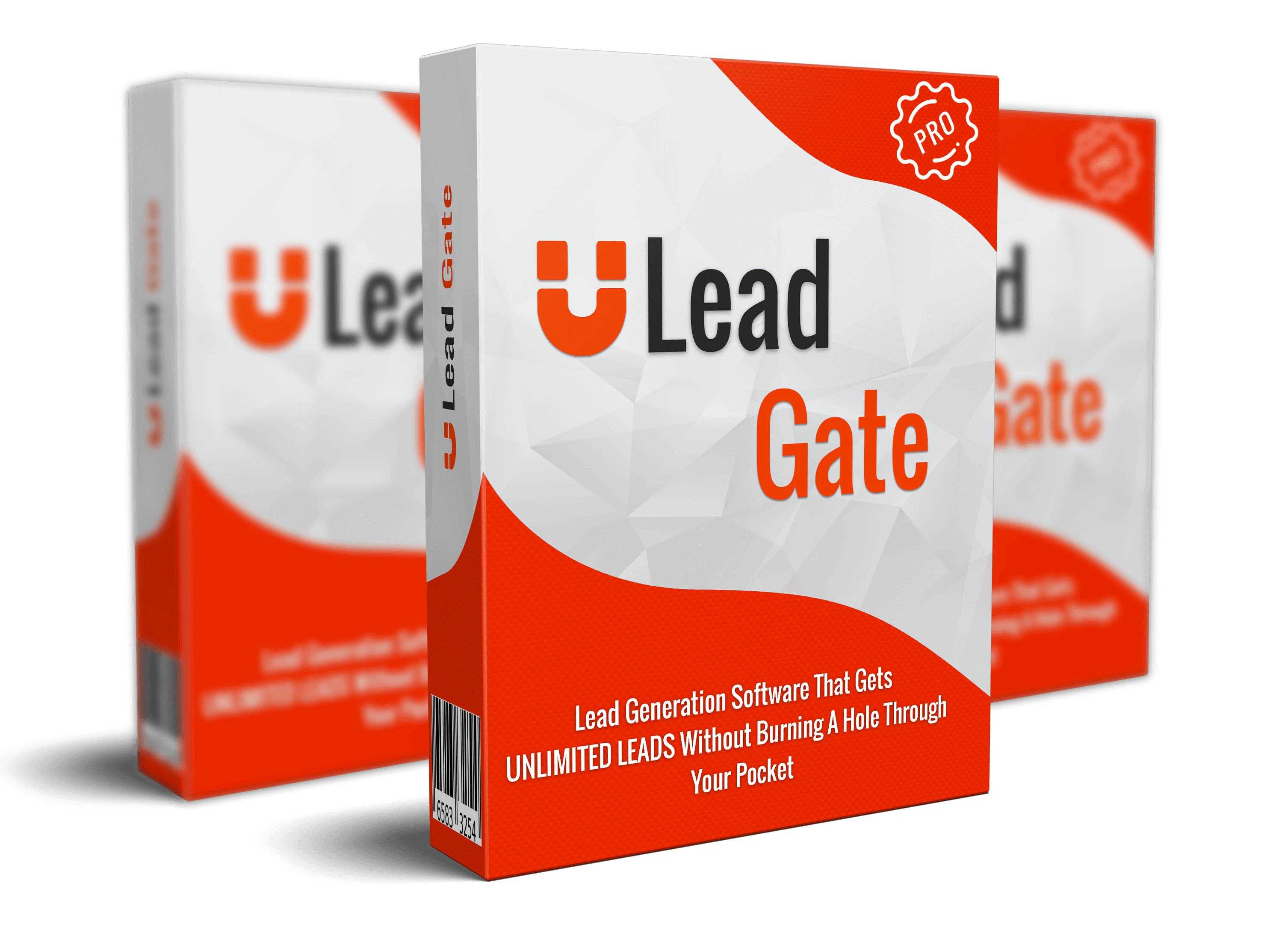 Exclusive Bonus #1
Lead Gate Pro White Label
LeadGate Pro locks the content your viewers want to see, making them take action to unlock!
Features include:
Collects Unlimited Leads From Your Website/blog
Integrated with Popular Autoresponders and Email Marketing Platforms
5 Additional Optimized Templates
Multi-Language
ImportExport (CSV)
Google/Universal Analytics event tracker supported
And more…
Exclusive Bonus #2
Email Boostr White Label
Take your emails to the next level with this simple to set up and easy to deploy email & landing page timer plugin. Accelerate your email marketing with scarcity strategy used by billion dollar corporations to instil urgency, increase engagement & drive massive clicks from even your small email lists of customers to boost conversions & sales up to 197%.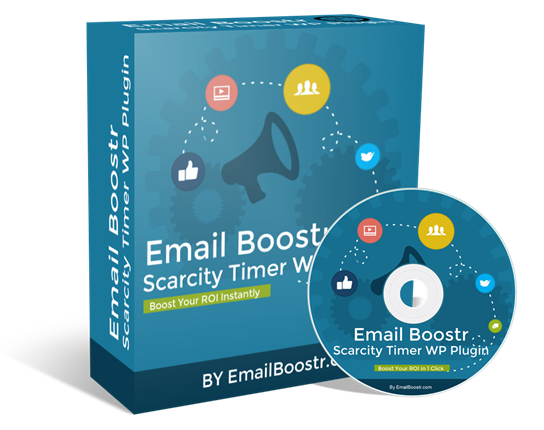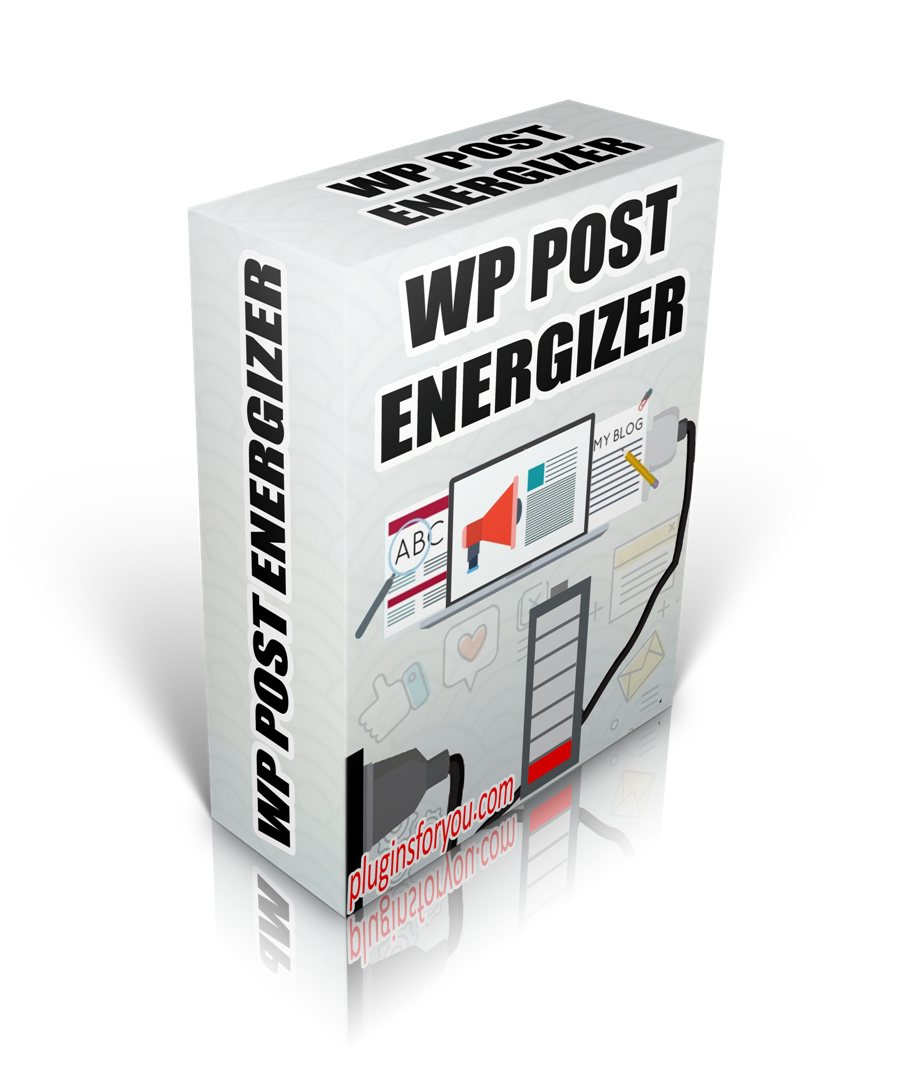 Exclusive Bonus #3
WP Post Energizer
Automatically share your old posts on Twitter and Facebook. Get more visitors to your website and keep your content alive.
Exclusive Bonus #4
WP Profit Builder Review Pack
Promote Above Proven To Convert Product Pocketing Some EASY Affiliate Commissions
Recently I've discovered this amazing software that is going to increase your conversion and sales.
The best thing is that it did not take me long to figure out how to use it while I was test driving it. Most of it is about drag and drop…and even for a non-techy like me, that is so easy to do. That actually says a lot about WP Profit Builder.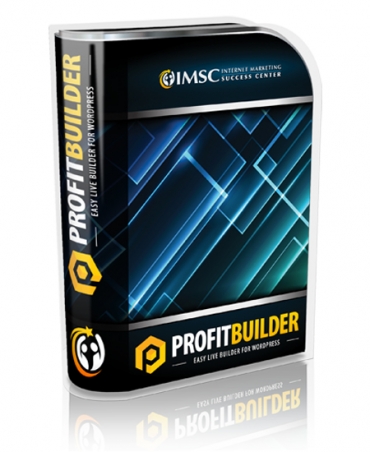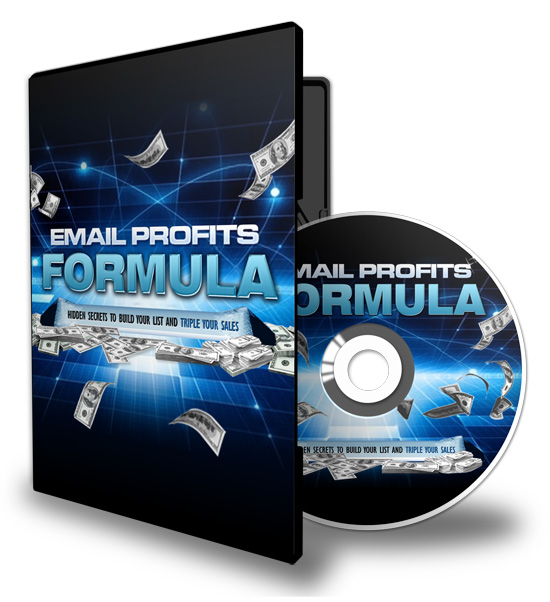 Exclusive Bonus #5
Email Profits Formula
Professionally recorded video series. This complete video series will teach you everything you need to know about writing your own Response Pulling Emails
Exclusive Bonus #6
Viral Info Graphic Traffic
Finally, Discover How to Get Eyeballs Back to Your Site Using Infographics …Starting Today! This 9-part video course is designed to show you how you can get eyeballs and visitors back to your site by using tried and tested techniques on how to create a successful infographic plus tools you can use to help speed up the process!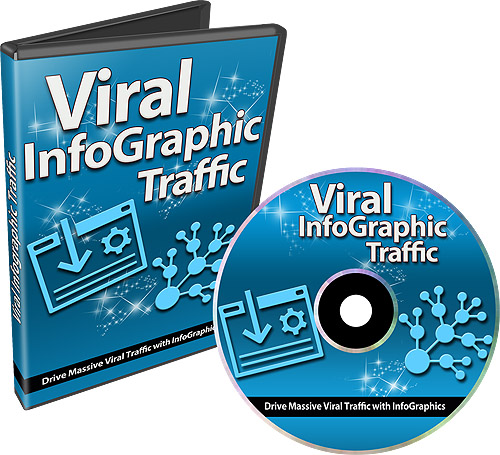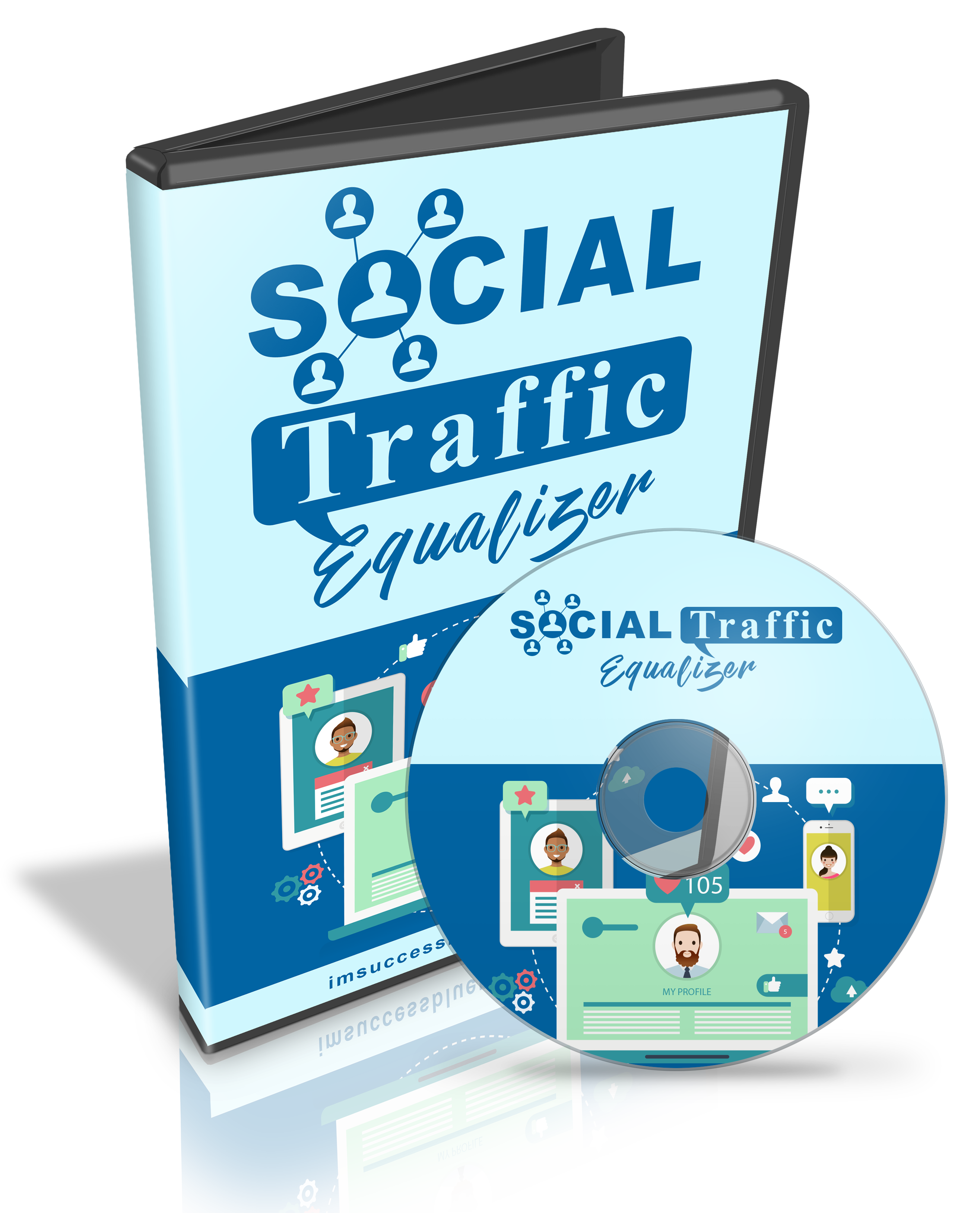 Exclusive Bonus #7
Social Traffic Equalizer
Uncover the Heavily Guarded Secrets to Pulling in MASSIVE Amounts Of Laser Targeted Traffic To Any Website Or Offer — Real Live People Who Actually Have A REAL Serious Interest In Buying
Exclusive Bonus #8
WP Checkout Maximizer
"WP Checkout Maximizer is the definitive WP plugin that will help you by increasing your conversion sales, enhance your buyer's experience and also to drive social viral traffic to your blogs…in just a few easy steps. The plugin basically consists of some powerful effective features that makes it unique.
These are the incredible features in WP Checkout Maximizer:
1-click Order Form Maximizer
Offer cash discounts easily
Viral Traffic At Your Fingertips
Jaw-dropping, high-quality, custom-made graphics that are proven to convert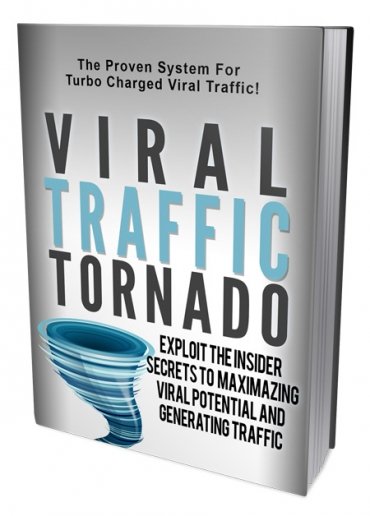 Exclusive Bonus #9
Viral Traffic Tornado
The cure for viral traffic has finally arrived at your doorstep. Make More Money, Get More Exposure And Permanently Increase Your Traffic Using These Powerful Viral Marketing Secrets!
Exclusive Bonus #10
Article Analyzer
Get More Targeted Search Engine Traffic With Articles Optimized To Give You Prized Rankings That Pour In Sales!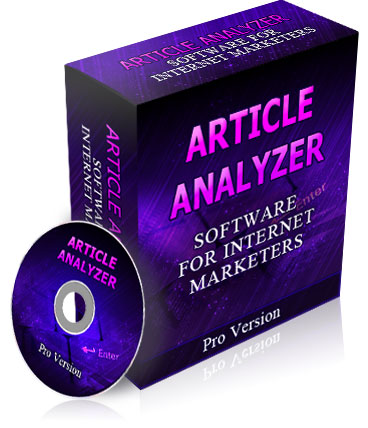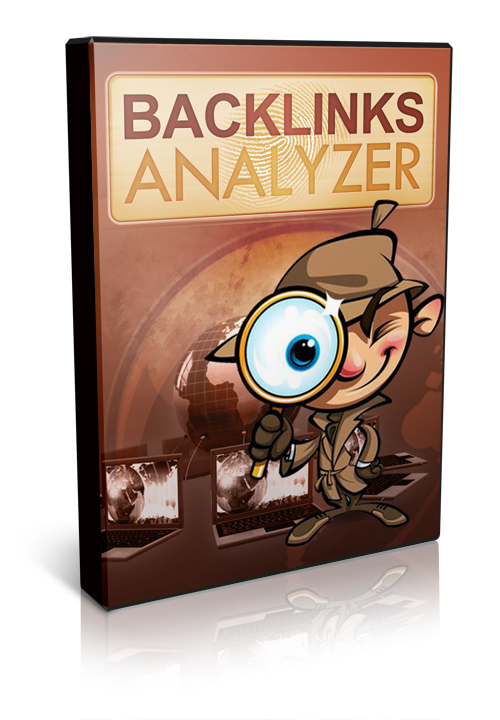 Exclusive Bonus #11
Backlinks Analyzer
Discover A Powerful Software That You Can Use Right Now To Instantly Analyze The Quality Of All Your Backlinks… With The Click Of A Mouse!
Exclusive Bonus #12
WP Traffic Rescue
WP Traffic Rescue has the ability to sense when someone is about to leave your WordPress website, and it will show a popup for any link that you have chosen! It can be a squeeze page, affiliate link, or your own product at a discount! So many options with this powerful plugin in place!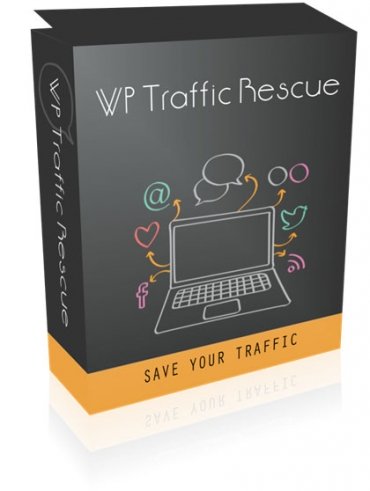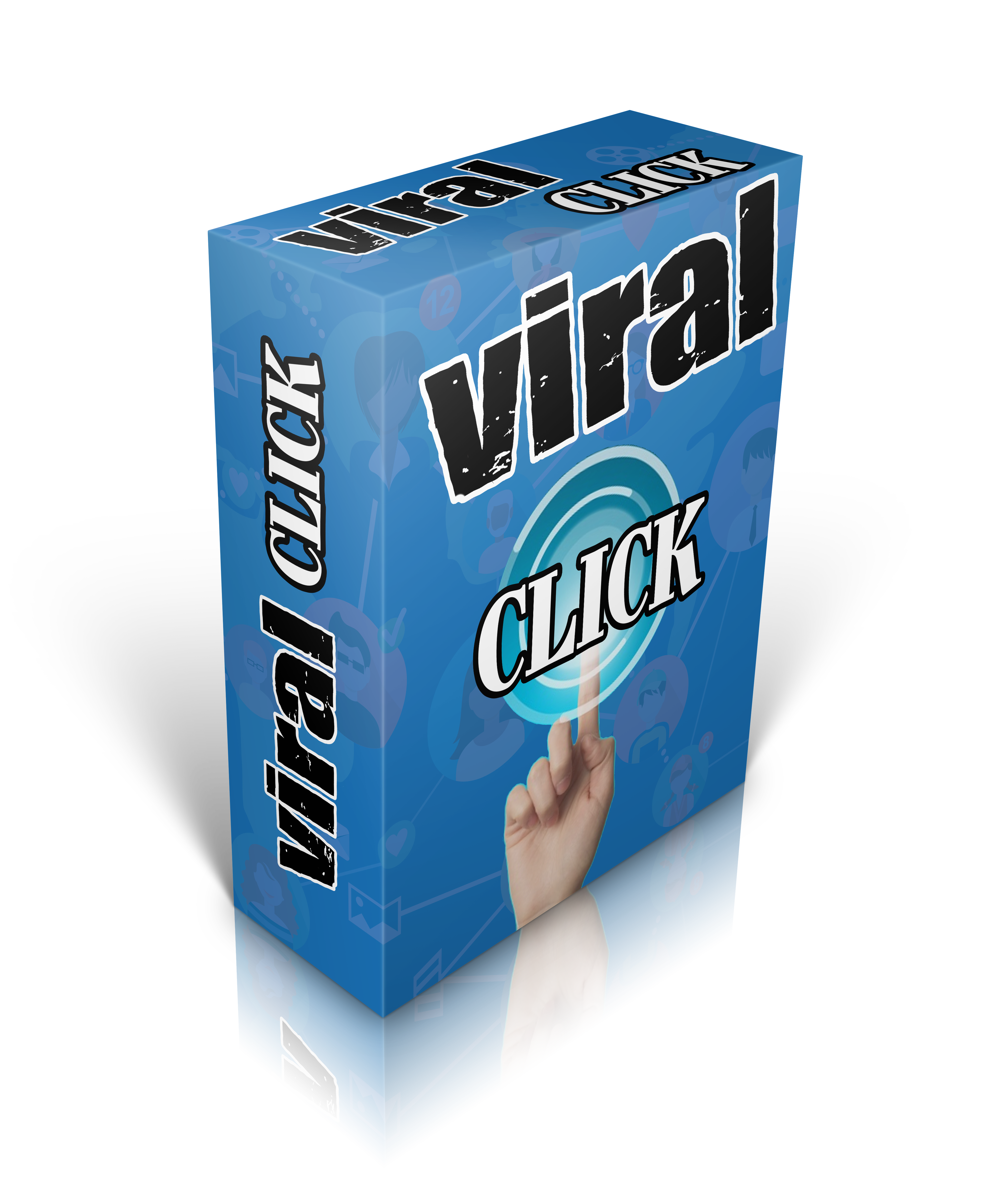 Exclusive Bonus #13
WP Viral Click
Secret, Plug-and-Play WP Plugin Will Unleash An Unstoppable Tsunami Of Visitors Straight To Your Blog And The Best Part Is That You Only Need A Few Clicks Of Your Mouse To Generate This Kind Of Insane Traffic
Exclusive Bonus #14
Hashtag Traffic Secrets
Get Laser-Targeted Social Media Traffic Using The Power Of Hashtags!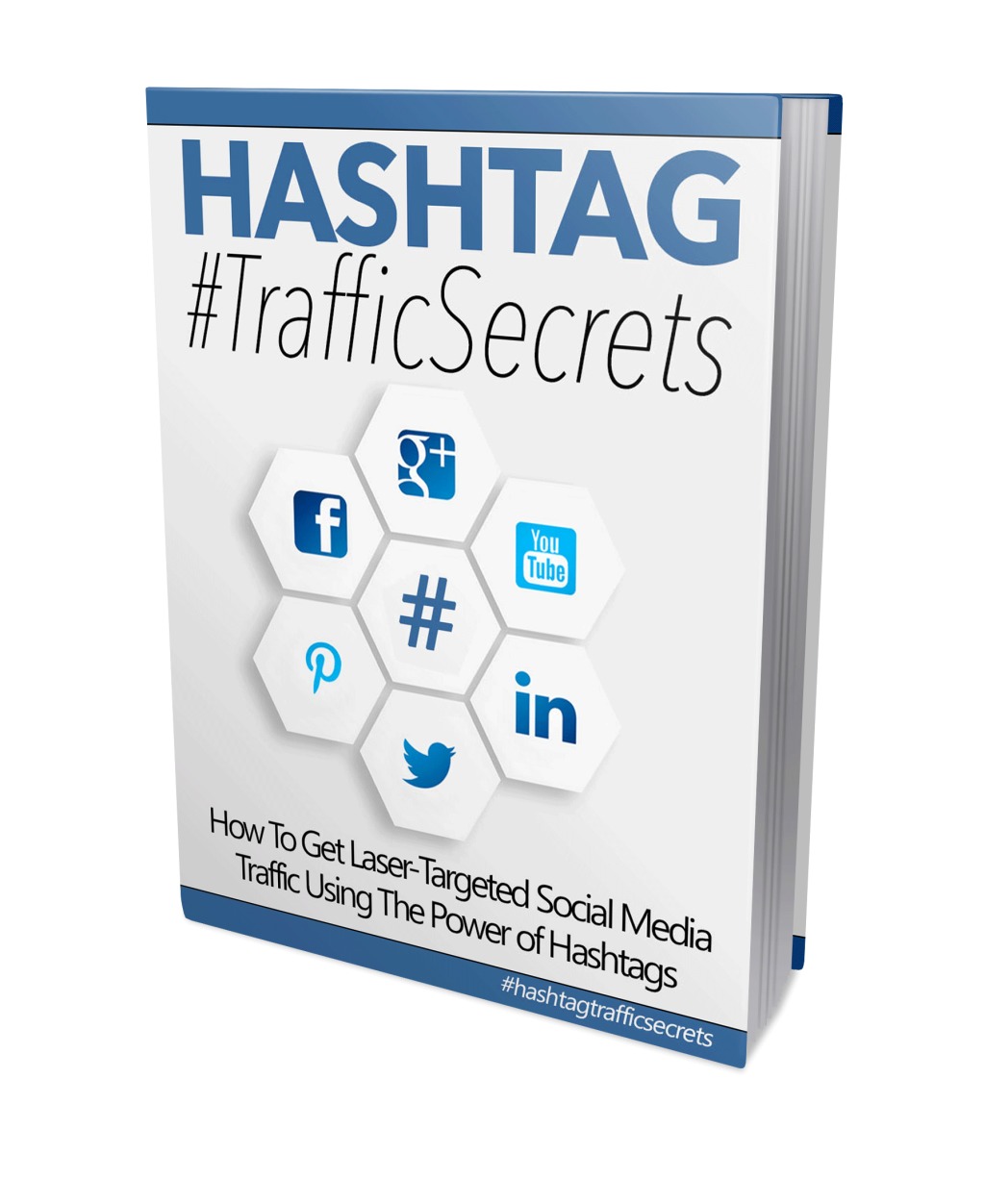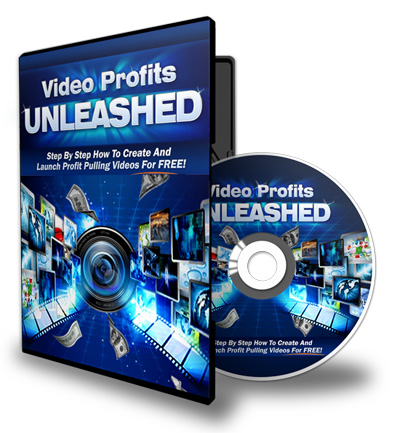 Exclusive Bonus #15
Video Profits Unleashed
Discover How To Create And Launch Profit Pulling Videos To Get FREE Traffic & Sales Step By Step! The Future Is Already Here… With The Emergence Of Video Streaming, You CANNOT Afford To Miss Out On This Exponentially Growing Opportunity.
Exclusive Bonus #16
Traffic & Conversion Secrets
Learn how to get your website traffic to buy from you instead of just looking around!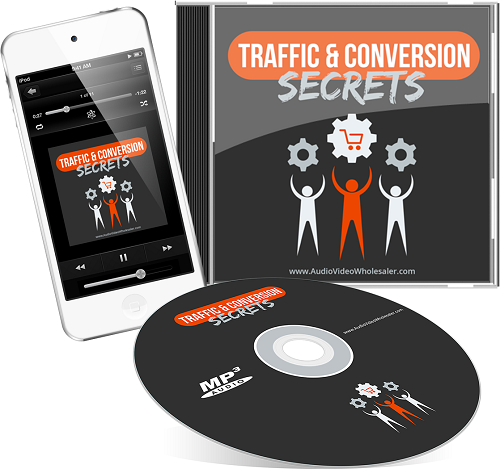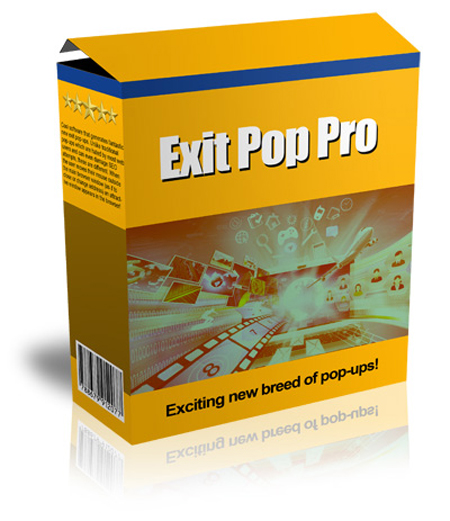 Exclusive Bonus #17
Exit Pop Pro
Cool software that generates fantastic new exit pop-ups.
What is the use of traffic if you can't convert those traffic into subscribers and into costumers. You see, conversion is that important for every lead generation website and one of the techniques that successful online marketers did is adding a popup feature of the page.
Unlike traditional pop-ups which are hated by most web users and can even damage SEO attempts, these are different. When the user moves their mouse outside the main browser window (as if to close or change address) an attractive window appears in the browser!
Exclusive Bonus #18
WP Left Behind
Easily Create Secure Dual Launches for Mass Exposure!
When you sell your products through one network only, lots of affiliates and sales from other networks are left behind. It's time to for them.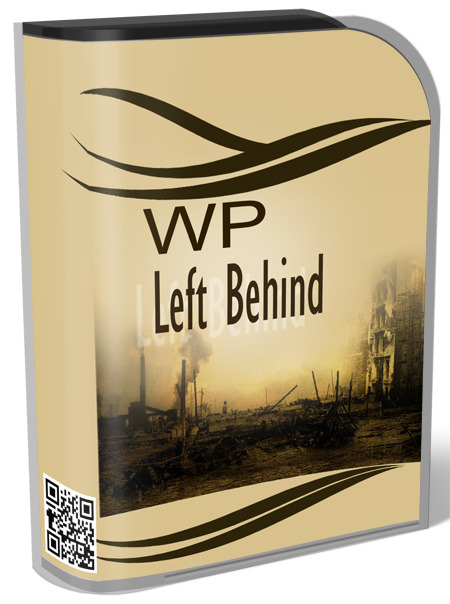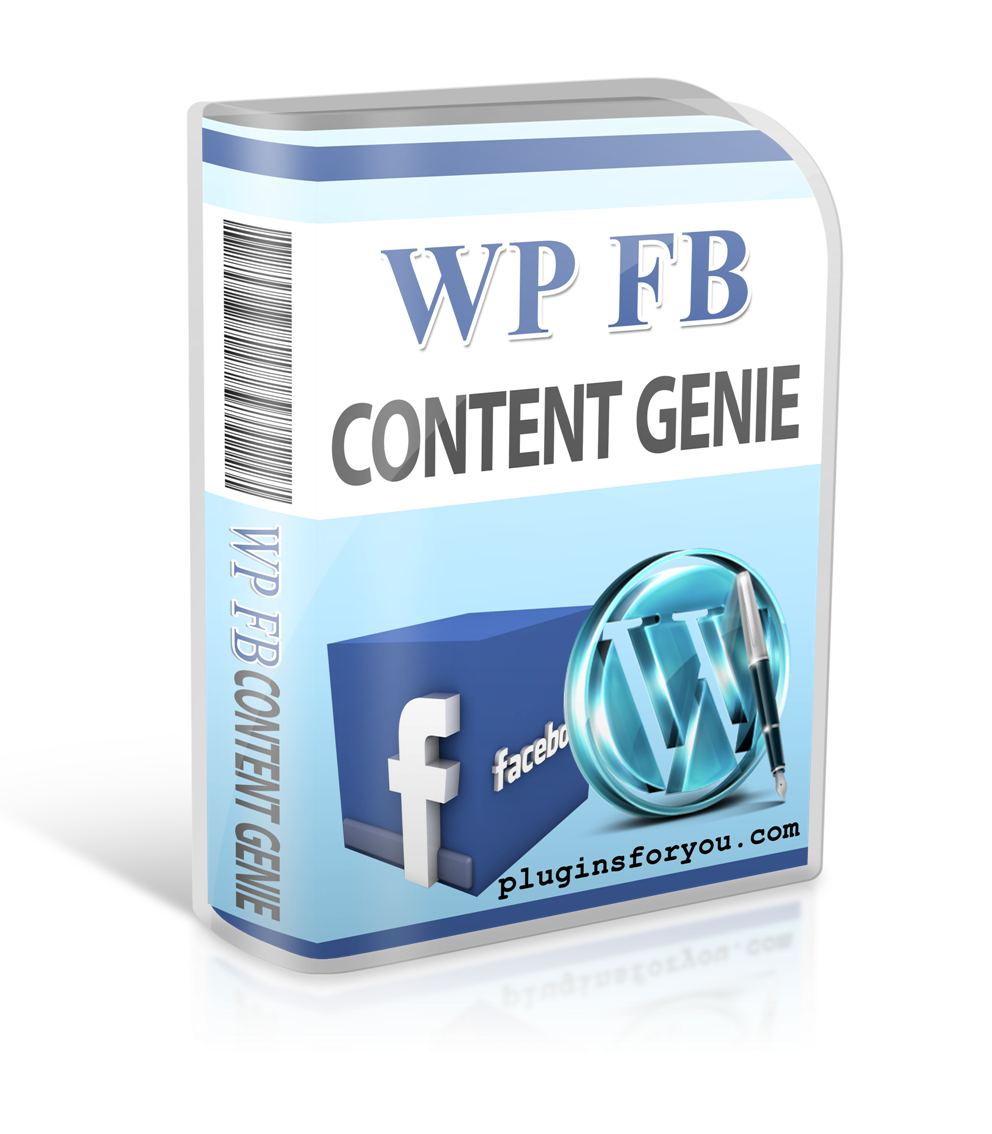 Exclusive Bonus #19
WP FB Content Genie
Search for popular content on Facebook to share without ever leaving WordPress.
Exclusive Bonus #20
WP Cash-O-Matic
Want to earn more cash from your offers?
Or want to make more commissions from affiliate offers?
This plugin creates cash-o-matic product pages for your own or affiliate offers instantly.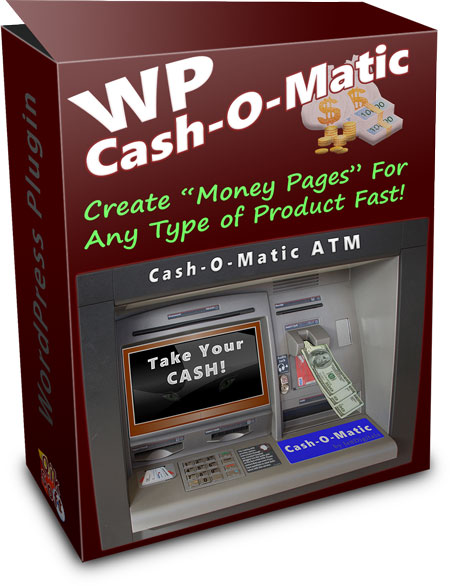 Exclusive Bonus #21
High-Profit Traffic For Newbies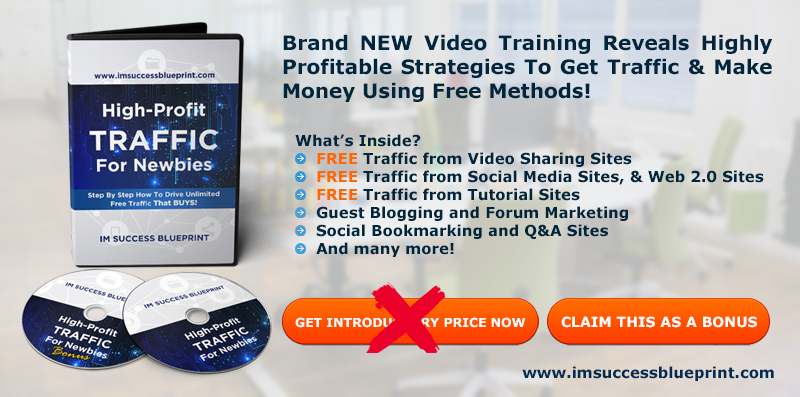 Exclusive Bonus #22
10 Steps to Auditing Your SEO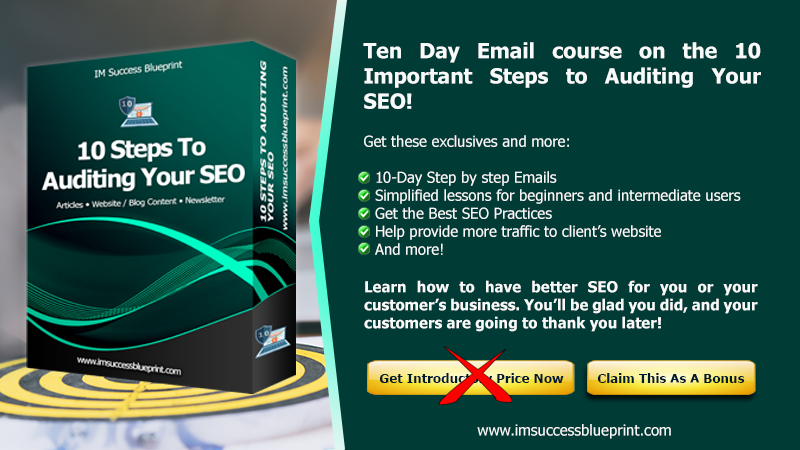 Exclusive Bonus #23
Getting Started with Search Engine Optimization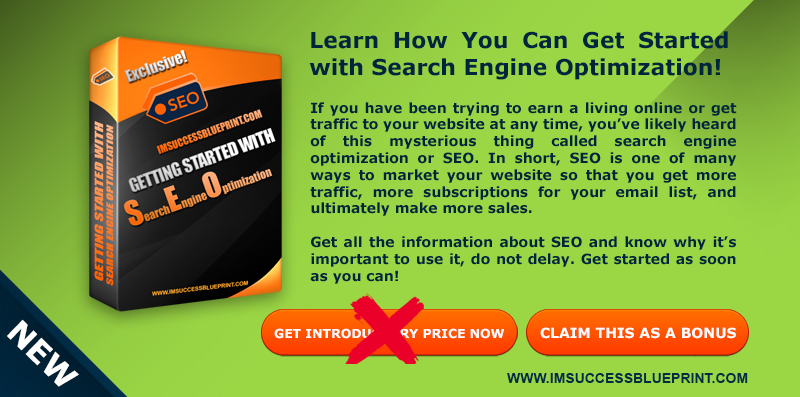 Exclusive Bonus #24
Evergreen Internet Profits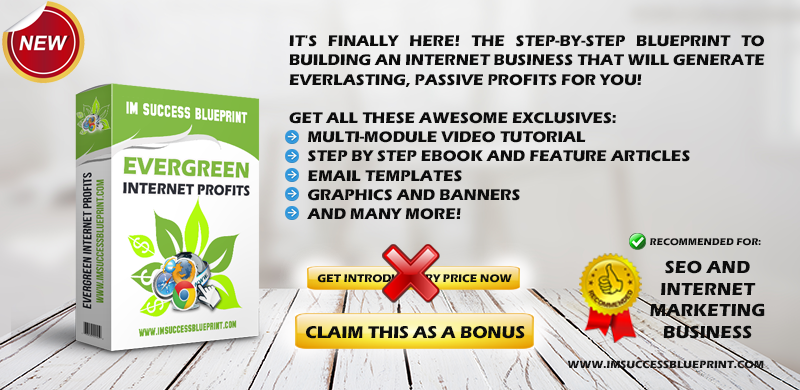 Exclusive Bonus #25
List Building Profit Kit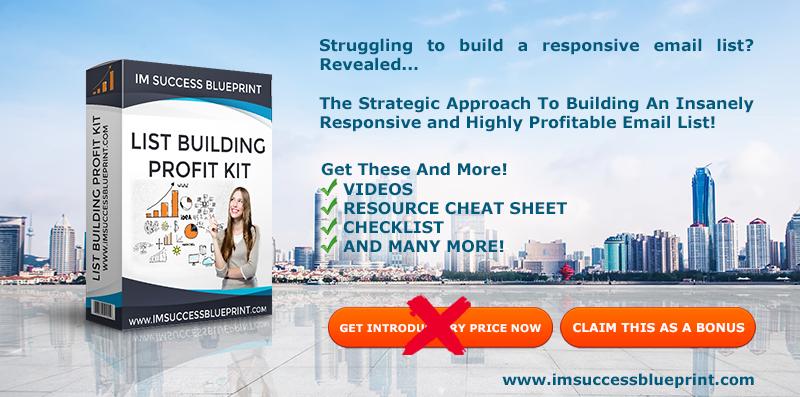 Exclusive Bonus #26
Entrepreneurial Drive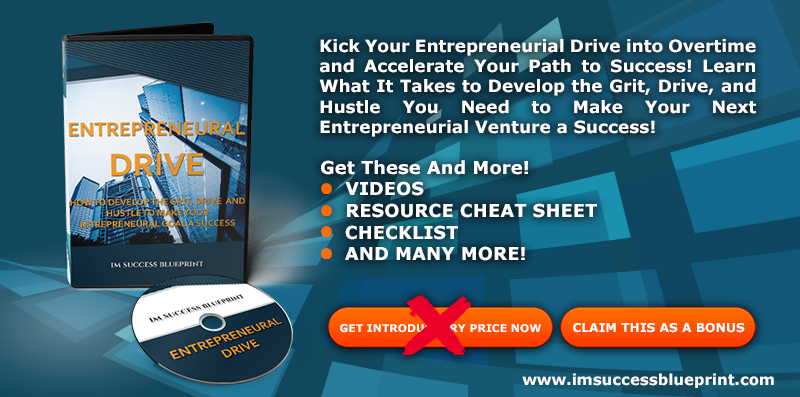 Exclusive Bonus #27
Traffic Unleashed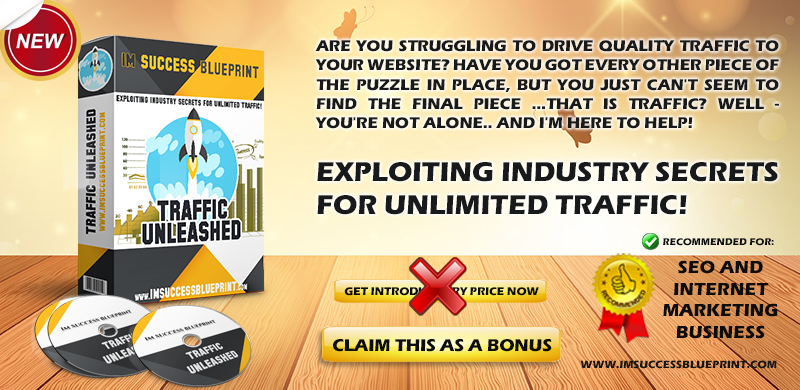 Exclusive Bonus #28
WP Simple Geo Plugin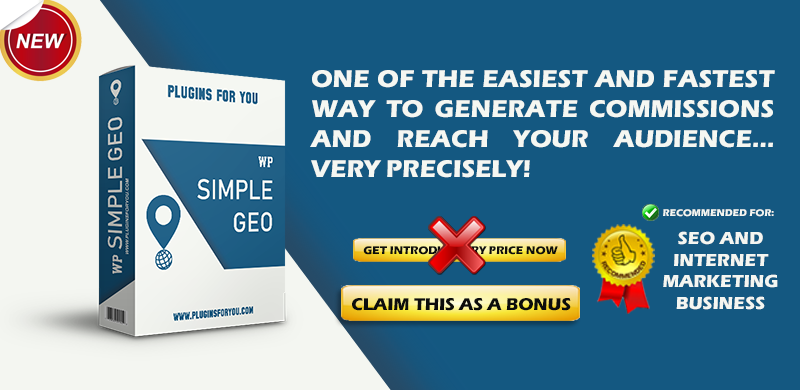 Exclusive Bonus #29
Funnel Cash Guru
Exclusive Bonus #30
Social Traffic Vacuum