SPECIAL LAUNCH DISCOUNT:

brand new app from Martin Crumlish
Easily
Increase Sales & Conversions

With DealCount, The Brand New REAL-TIME Scarcity App With

Live

Audio Updates, Countdowns, Notifications And More!

Nothing else like this exists – watch your sales and bonus offers convert like never before by adding 1 simple line of code to your site
Here's A More In Depth Look At All The Amazing Features and Benefits of the DealCount Software
First thing, DealCount is LOADED with beautiful templates!
You get ALL these, plus we are adding more all the time. Then, you have all the truly groundbreaking features below:
Updates Sales & Scarcity In Real Time!
One thing that irritates me is when a vendor puts fake scarcity on the page for a product they are selling.
Well with DealCount you won't have to worry about that because DealCount updates the number of units remaining with real-time live text as well as an audio update when a sale happens. Plus it counts down the number of units available with no need for interaction on your part.
Just sit back and let the sales roll in while customers scramble to join your latest product or service. It even works when you are an affiliate and are looking to limit bonuses!
Take DealCount All Over The 'Net!
There's no place that you can't use Deal Count to increase sales and revenue online.
With our breakthrough technology, you can have any overlay displayed on any site, even sites you don't own.
Just follow a few simple steps and you're golden!
Position Deal Count EXACTLY How You Want It
No longer will you have to choose between having your deal appear on limited areas of your site.
We've taken it a step beyond and made sure you can place DealCount EXACTLY where you want it with our very own pixel perfect overlay positioning technology.
Customize DealCount To Your Heart's Content
DealCount works and looks exactly however you want it to.
We've put the power of customization in your hands with total custom design from size, colours, text and backgrounds.
And doing so is easy as just pointing and clicking with your mouse!
Never Lack For Backgrounds Again With Our Image Library
You won't have to scour the net looking for the perfect background to use with DealCount.
Why? Because we've built in 100s of backgrounds that are royalty free and ready to use in our custom DealCount image library.
DealCount Updates Visitors On Demand!
Did you know that this amazing software can dynamically update your visitors?
For example, if you had only 50 items for sale and 20 were already sold, the very moment another sale came in, Deal Count would immediately announce that to your current visitors with a message saying, "hurry – now there's only 19 left!", while at the same time updating the text in real time.
That way, people get off their butts and move to buy your products which means more revenue and higher conversions for you!
Powerful Automation At Your Fingertips
With similar software, you'd have to manually go in and change the counter, the text, and even disable the counter once the sale finished.
But with DealCount all of that is easily done for you.
You can have it set to disable the display overlay when limits are reached automatically or you can choose to redirect the user to another site.
Sound Notifications – Groundbreaking New Feature
To take it a step further, we've made DealCount have the option to have custom sound notifications on page load as well as when items are being sold.
And this isn't a delayed response. These notifications are in real time AS IT HAPPENS.
And it's all customizable and ready for you to choose from within the existing built in library.
No More Generic Audio Messages – Deal Count Lets You Get Specific
Whatever you want DealCount to say to help you increase sales, DealCount can handle it.
You'll be able to set custom speech notification which plays customized text with dynamic data.
And yes, that includes live updated data too!
Deal Count Is Multi-Lingual Too!
At the end of the day, it doesn't matter what country someone buys from. Because money is money no matter what right?
Well now you won't have any problems using DealCount because we've included 64 different languages available for all your speech notification needs.
Choose Your Overlay Animation
DealCount gives you a ton of overlay animations to choose from. 46 to be exact.
With this many overlay animations, your page will never look stale again. And with a fresh page comes fresh sales and revenue.
Customize What Happens When The Timer Hits Zero
Along with the many other features that we've built into DealCount, you'll also be able to choose what you want to happen specifically when the clock hits zero.
You can hide the timer, redirect the user, or show a custom message as well.
Payment Platform Integration Made Easy
We've created DealCount to save time, remove manual work and function perfectly for major payment platforms.
We have direct support for the IPN notification systems for JVZoo, JVShare, W+, Zaxaa, Thrivecart and Paykickstart. This means when a customer buys, DealCount will automatically update and trigger whatever you have set up for it to do.
Exit-intent popup campaigns
If you want to give people pause for thought before they leave your site, you can even set your DealCount campaign to only activate when a user goes to leave your site, grabbing heir attention like nothing else.
Introduction
We designed DealCount to be as simple as possible for any online business owner, but with all the power of true scarcity built in that forces potential customers to act fast.
With DealCount, you'll be viewed as a marketer or an affiliate that actually keeps their word when it comes to limiting copies at a certain price or to be sold out completely.
No more manual updates, time consuming "how many copies left" edits, no more support tickets asking if an offer is still open – DealCount handles it for you.
Special Bonus Offer with $97 Value
( Only Available Through This Page )
( First 50 Buyers Only )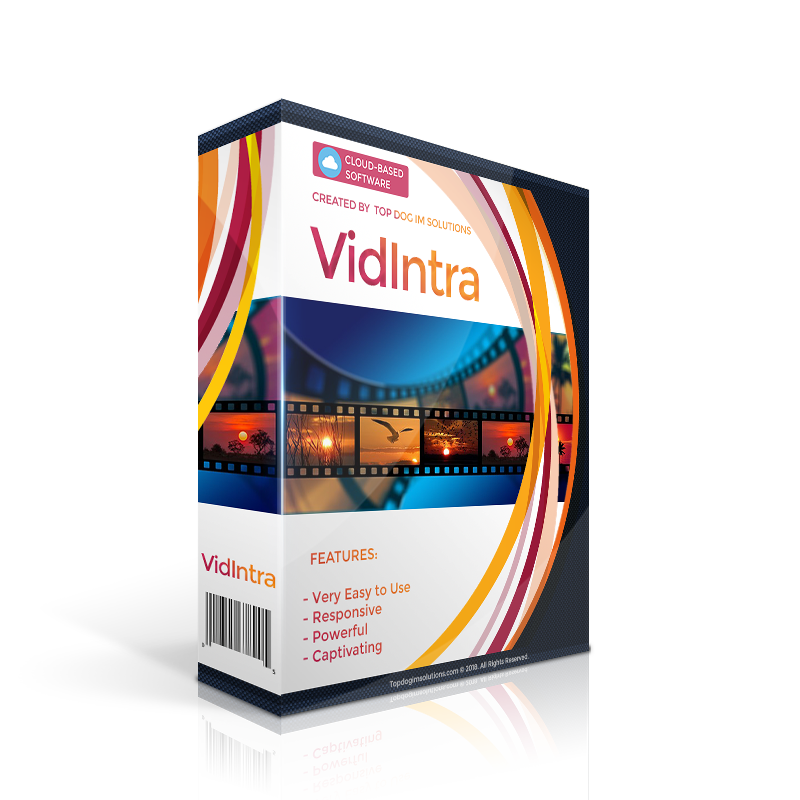 VidIntra
This software gives you the video power you need to really capture your visitors and control them.
You can add a headline or logo and send them to whatever page you want when the video introduction ends.
Here are just a few of its powerful features…
Auto redirect after video ends
Skip Intro button
Responsive. And mobile compatible
Plus you can add text area's under your video's
Show social networks and much more
Get Advantage to These Exclusive Bonuses When You Purchase DealCount
( Only Available Through This Page )
Exclusive Bonus #1
Email Boostr White Label
Take your emails to the next level with this simple to set up and easy to deploy email & landing page timer plugin. Accelerate your email marketing with scarcity strategy used by billion dollar corporations to instil urgency, increase engagement & drive massive clicks from even your small email lists of customers to boost conversions & sales up to 197%.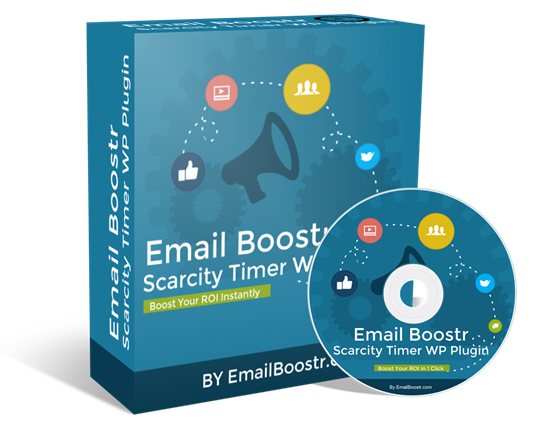 Exclusive Bonus #2
Push Notify Wizard
Send notifications right to your visitors desktop using Google Chrome's Push Notify Wizards.
Exclusive Bonus #3
WP Best Author Poll
Rate Authors and Blog Posts Based on Likes, Dislikes and Social shares
Exclusive Bonus #4
WP Welcome Genie
Easily grab your visitors attention by creating full size welcome screens to any page of your site!
Exclusive Bonus #5
WP EZ Launcher
Get Your Hands Onto A Breakthrough WP Plugin That Will Allow You To Quickly Set Up Your WordPress Blog And Get It 'Up And Running' In Less Than 30 Seconds!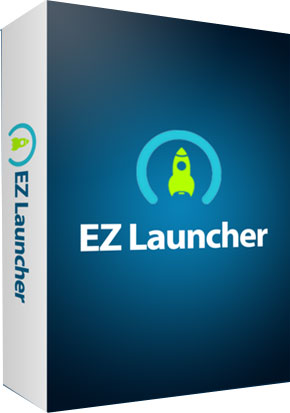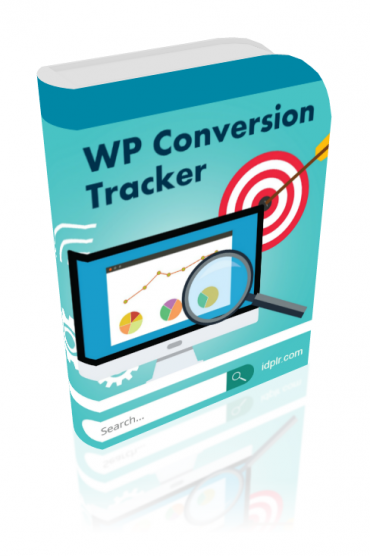 Exclusive Bonus #6
WP Conversion Tracker
WP Conversion Tracker is brand new and it works great! With this plugin you can improve website conversions based on smart data, know all about your website visitors and rapidly identify the traffic investment that is producing for you the most money.
Exclusive Bonus #7
WP Traffic Rescue
WP Traffic Rescue has the ability to sense when someone is about to leave your WordPress website, and it will show a popup with any link that you have chosen! It can be a squeeze page, affiliate link, or your own product at a discount! So many options with this powerful plugin in place!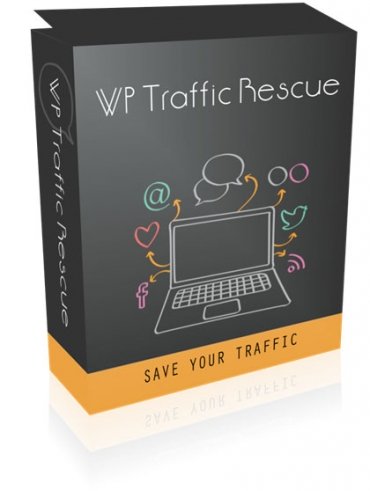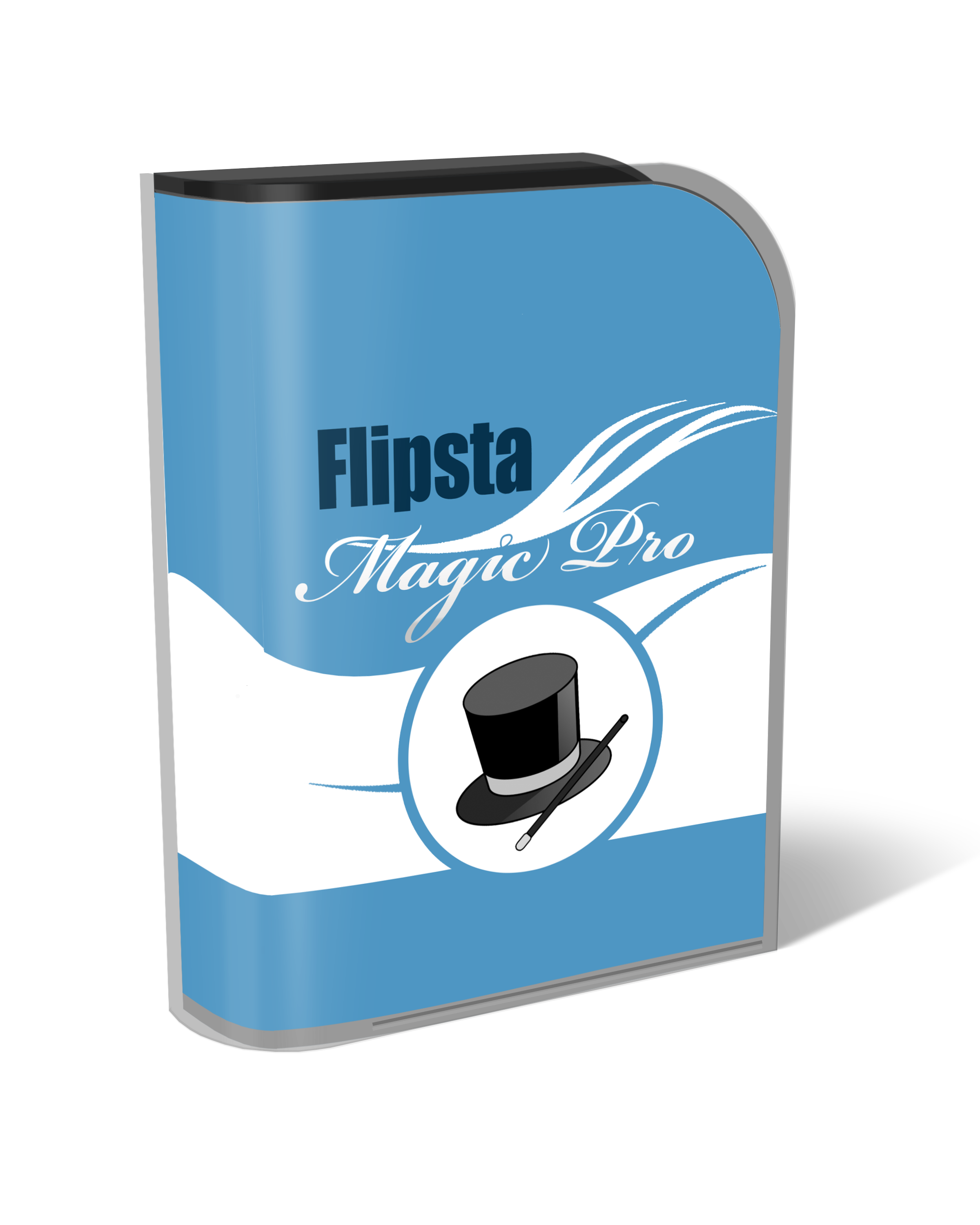 Exclusive Bonus #8
Flipsta Magic Pro
Easy to use Flippa research tool. This nifty app will find websites that are hidden gems on Flippa!
If you are into website flipping, finding the most affordable and the right website to buy is very crucial.
The good news is that inside this product is an amazing software called Flipsta Magic Pro. A simple tool that
will help you do the research with breeze.
Exclusive Bonus #9
WordPress Recently Viewed
Reduce Your Bounce Rate, Increase Your Page Views, And Give Readers Exactly The Information They Need And Want, Every Time They Visit!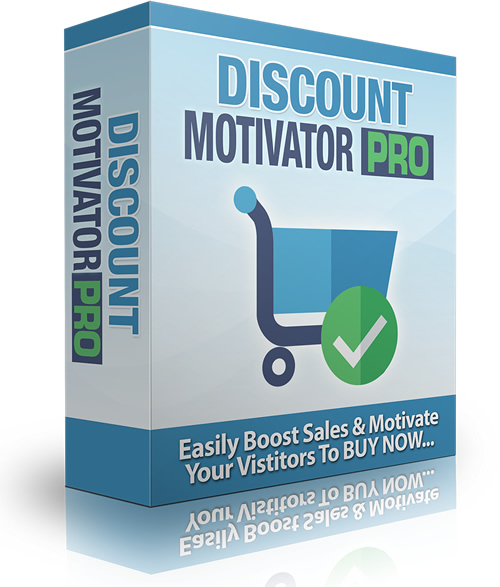 Exclusive Bonus #10
Discount Motivator Pro
Easily Boost Sales And Motivate Your Visitors To Buy Now!
Exclusive Bonus #11
WordPress Recently Viewed
Off-The-Grid, Plug-and-play WP Plugin Allows You To Easily Get Feedback From Your Visitors. Knowing your blog readers really want to know about is something that a blogger should do so that people will keep on visiting your blog and reading your stuff. The challenge now is that how you are going to know that information from them? Well, a few years ago, this issue is really troublesome but inside this amazing piece of WordPress plugin, it is not impossible anymore.
Thinking About Your Products On Your Blogs! Once You Can Get Inside Your Visitors' Heads You Will Get Valuable Insights, Suggestions, And Feedback That Will Help You To Improve Your Conversions And Send Your Profits To The Stratosphere!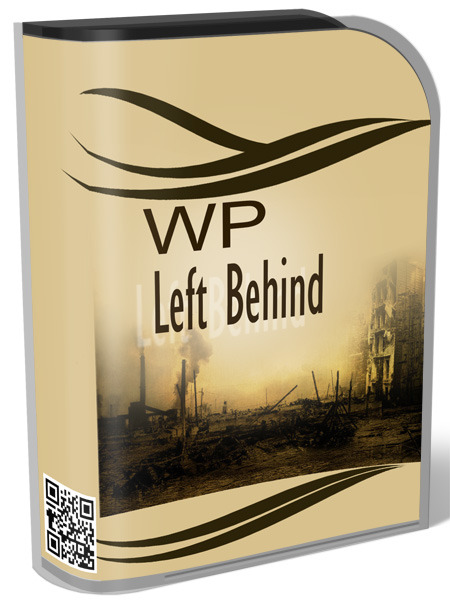 Exclusive Bonus #12
WP Left Behind
Easily Create Secure Dual Launches for Mass Exposure!
When you sell your products through one network only, lots of affiliates and sales from other networks are left behind. It's time to for them.
Exclusive Bonus #13
WP Sales Robot
WP Sales Robot is a plugin that can be used to add content to a normal WordPress page and allows you to place upsell bookings or orders. With this plugin you can­ create a page of additional product offerings on top of a main product ordering process, so users can purchase an additional product.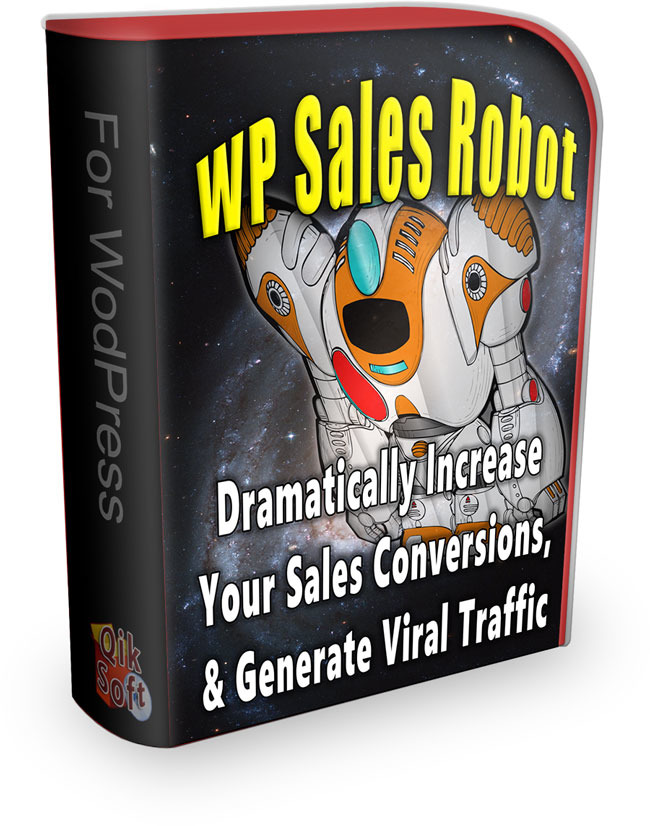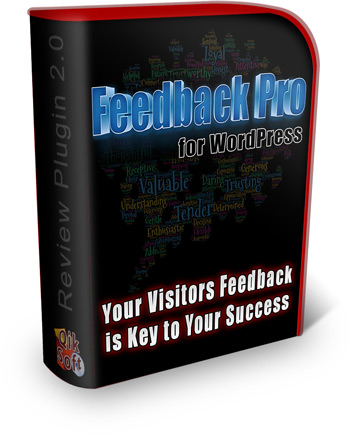 Exclusive Bonus #14
WP Feedback Pro
Getting the right feedback from your customers can take your product or website to new heights. This plugin lets you capture effectively the right Feedback from your customers that will become the key your success!
Exclusive Bonus #15
WP Cash-O-Matic
Want to earn more cash from your offers?
Or want to make more commissions from affiliate offers?
This plugin creates cash-o-matic product pages for your own or affiliate offers instantly.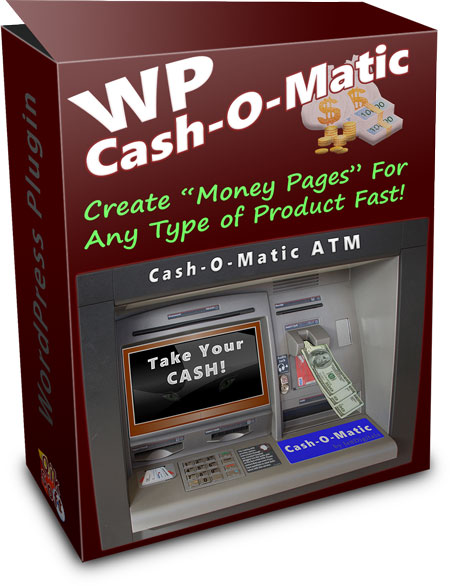 Try Deal Count For The Next 30 Days 100% Risk-Free And See It Boost Sales And Conversions For Yourself!
I don't want you to decide right now – Just Try Everything At My Risk for the next 30 days and see for yourself how amazingly simple it is for DealCount to help you boost your sales and conversions starting today.
If for any reason DealCount doesn't work for you (which I know it will) or you feel that I haven't lived up to my end of the deal then I want you to send me an email requesting a prompt and courteous refund.
Still, I'm taking on all the risk and you have absolutely nothing to lose. You come out on top either way.
Is that fair or what?
To Claim Our Bonuses You Must Make Sure Our Affiliate ID Is Showing. This is what you should see on the JVZOO payment page